Most of y'all know that Abi handles print separations and color-matching here at Bearded Lady, along with a lot of other daily print operations. She is also an active freelancer, providing design and illustration services under the moniker Hoarsefly, and this past year she began teaching wood-burning workshops, introducing creative folks to a process that she loves using in both her personal and client work.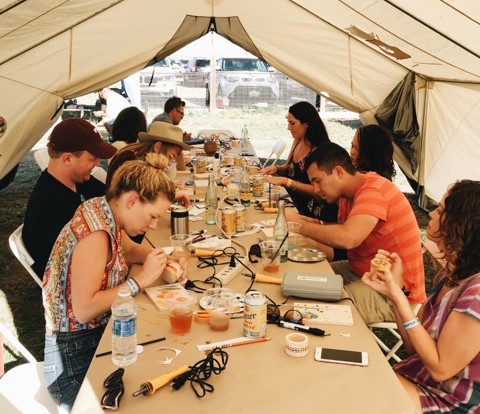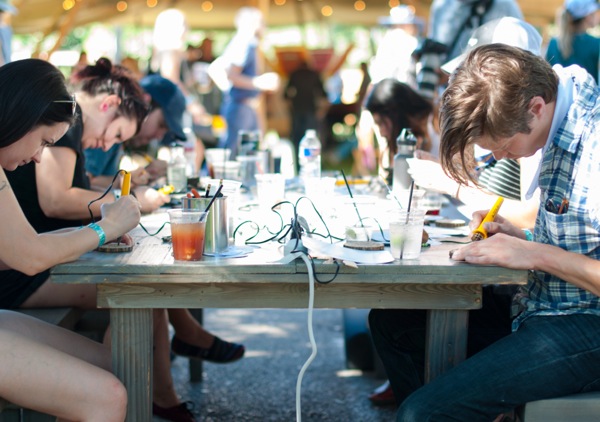 Read more about Abi's wood burning technique and a few recent workshops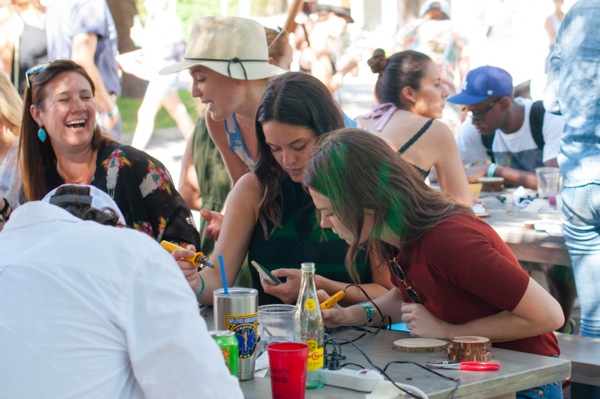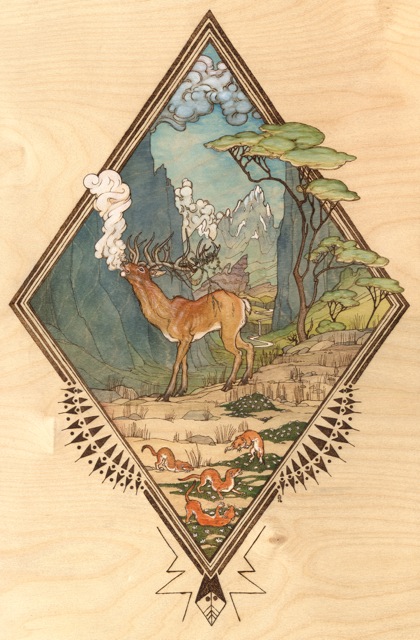 This is one of a four-part  series she was commissioned to do earlier this year that showcases that wood burn and watercolor process.
Trans Pecos Festival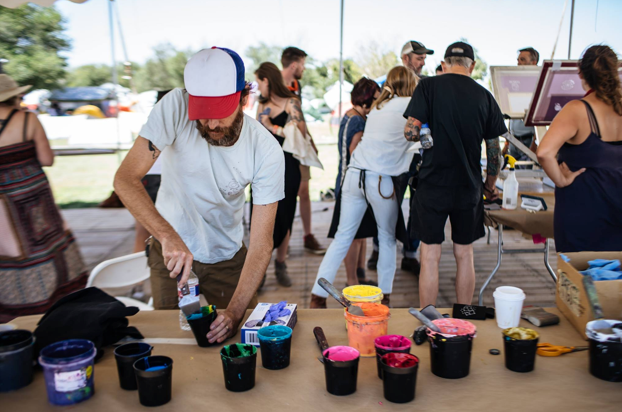 Photo by Daniel Cavazos
In addition to helping man the Bearded Lady/Decoder Ring screen printing workshop out at the Trans-Pecos Festival, Abi led a wood burning workshop as well.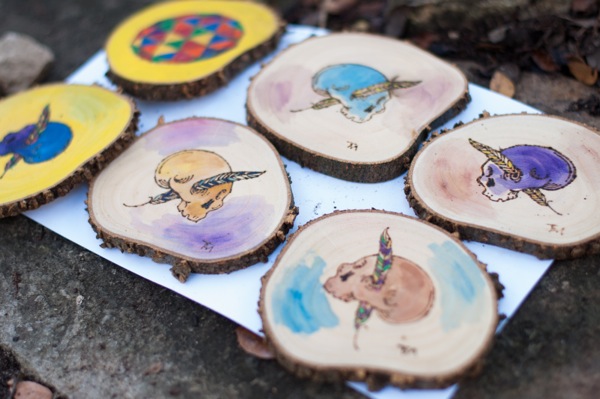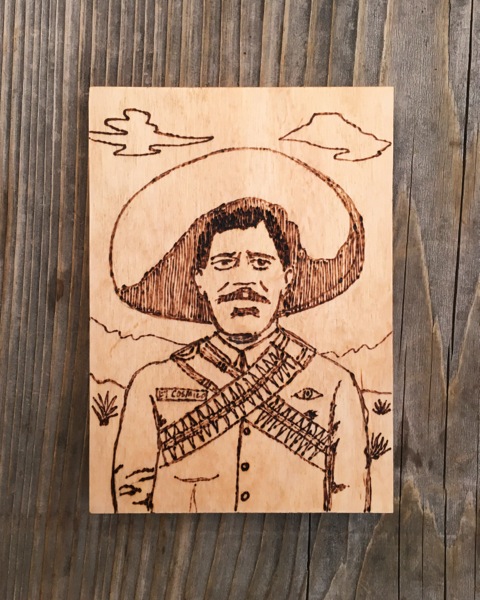 Pancho Villa piece above by a most enthusiastic workshop attendee at Trans Pecos, Mark, who borrowed a wood burning pen and continued working on his piece all weekend.
Camp Contemporary
Abi was selected to be one of three featured artists (along with Jules Buck Jones and Will Gaynor) for The Contemporary Austin's annual fundraiser, Camp Contemporary. She created designs for commemorative patches and bandanas for the event.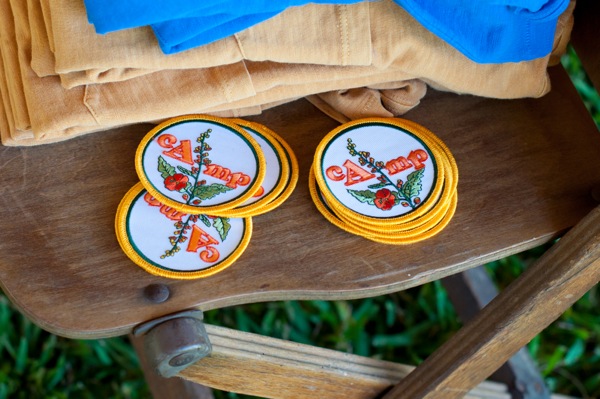 She also hosted a wood burning workshop for the event, on the beautiful grounds of Laguna Gloria. Attendees spent the day embellishing slabby raw-cut wooden coasters.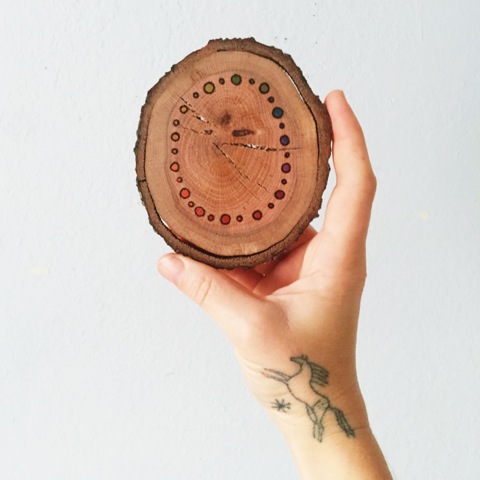 BONUS:
Check out these rad one-of-a-kind custom-stitched back patches that Ft. Lonesome executed at Camp Contemporary.
Each was designed by artists Abi Daniel, Will Gaynor, Ft Lonesome, and Jules Buck Jones, and auctioned off.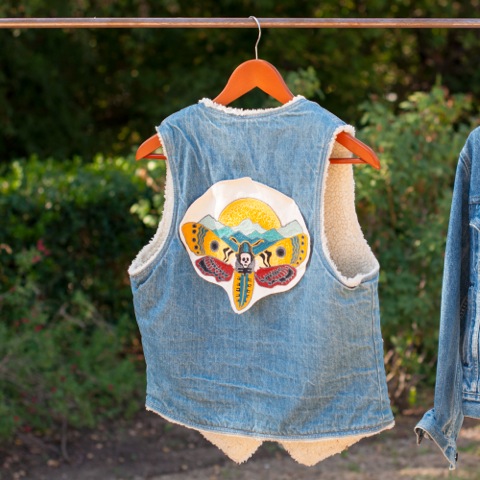 Ft. Lonesome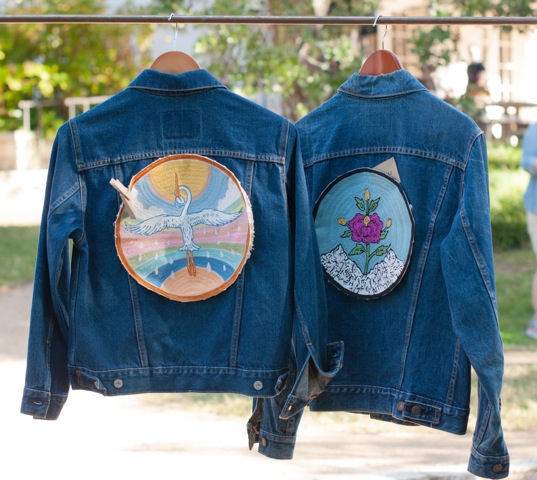 Abi Daniel, left / Will Gaynor, right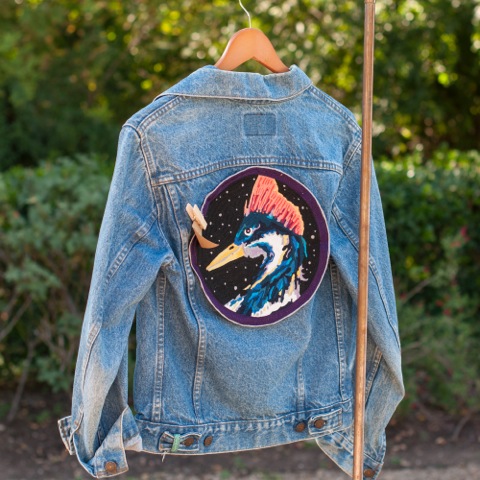 Jules Buck Jones