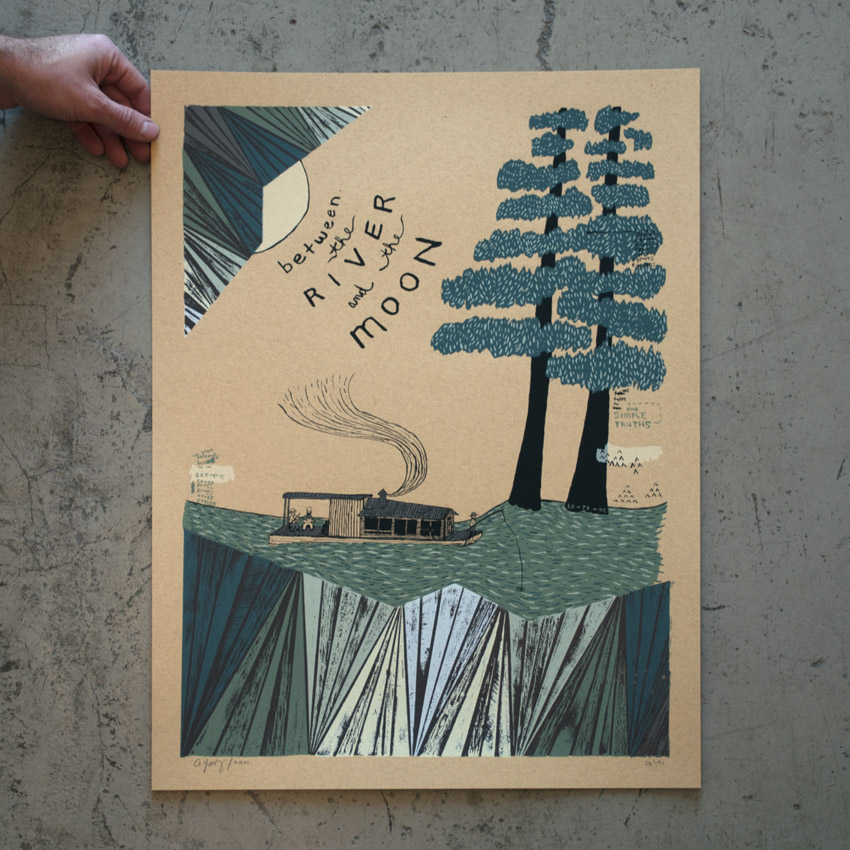 "Between the River" collaborative print release and closing show
We worked with artists Adam Young and Aaron Michalovic on a collaborative print in commemoration of their closing show. The print was a mixture of relief print method and hand drawing, turned into a screenprint.
Stop by the shop to pick up a print during open hours or buy one online here.
Afterwards, we invited our friends over to celebrate the print release and we tore down and burned the on-site installation in our parking lot.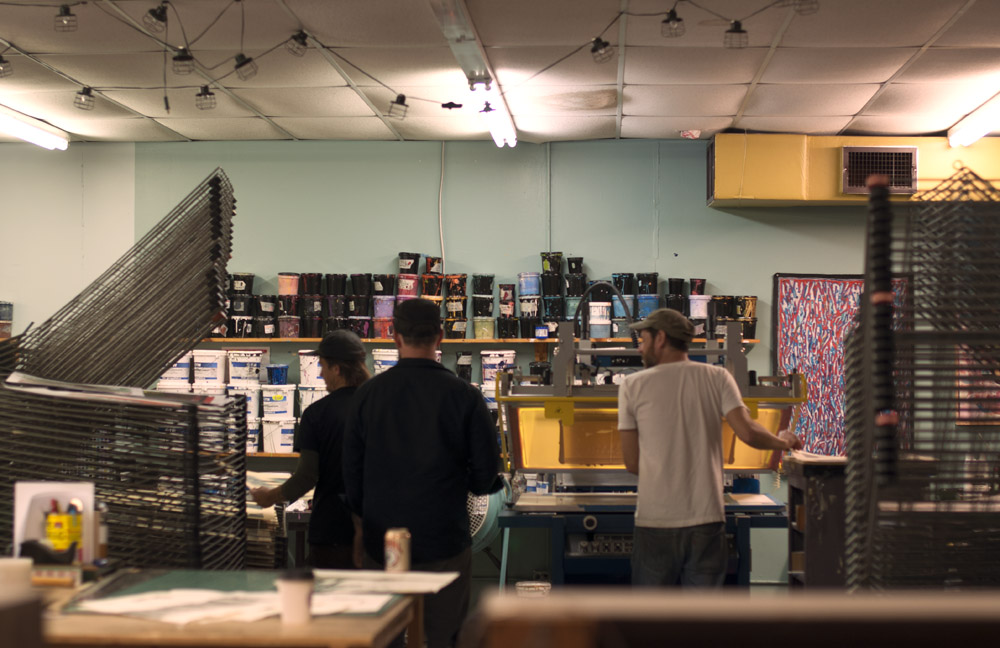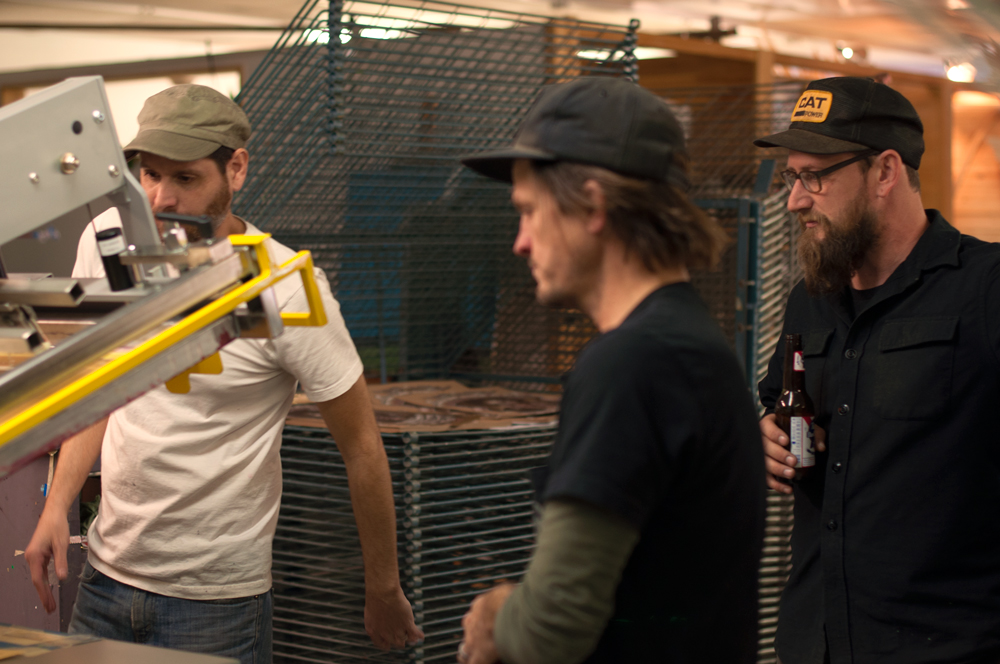 Photos from the closing party