New works by Lance McMahan
Saturday April 18th, 6 – 9 PM
Bearded Lady General is proud to present a show by Lance McMahan.
Lance McMahan is a Texas native who has been creating and showing mixed media artwork since 1995. He's been an active Austin musician for 20 years and has performed in the past as Attic Ted and is currently with the band Palit. He was a regular contributor to the much-missed San Marcos based art publication Proper Gander, and was involved with Camp Fig – an early gallery effort of the Okay Mountain crew.
His skills as a carpenter have also been playing a larger part in his recent works, as he has been building tiny scale models of houses recalled from his past, often with petite versions of his paintings placed in the windows. His upcoming show will be a mix of paintings and these intricate wooden structures.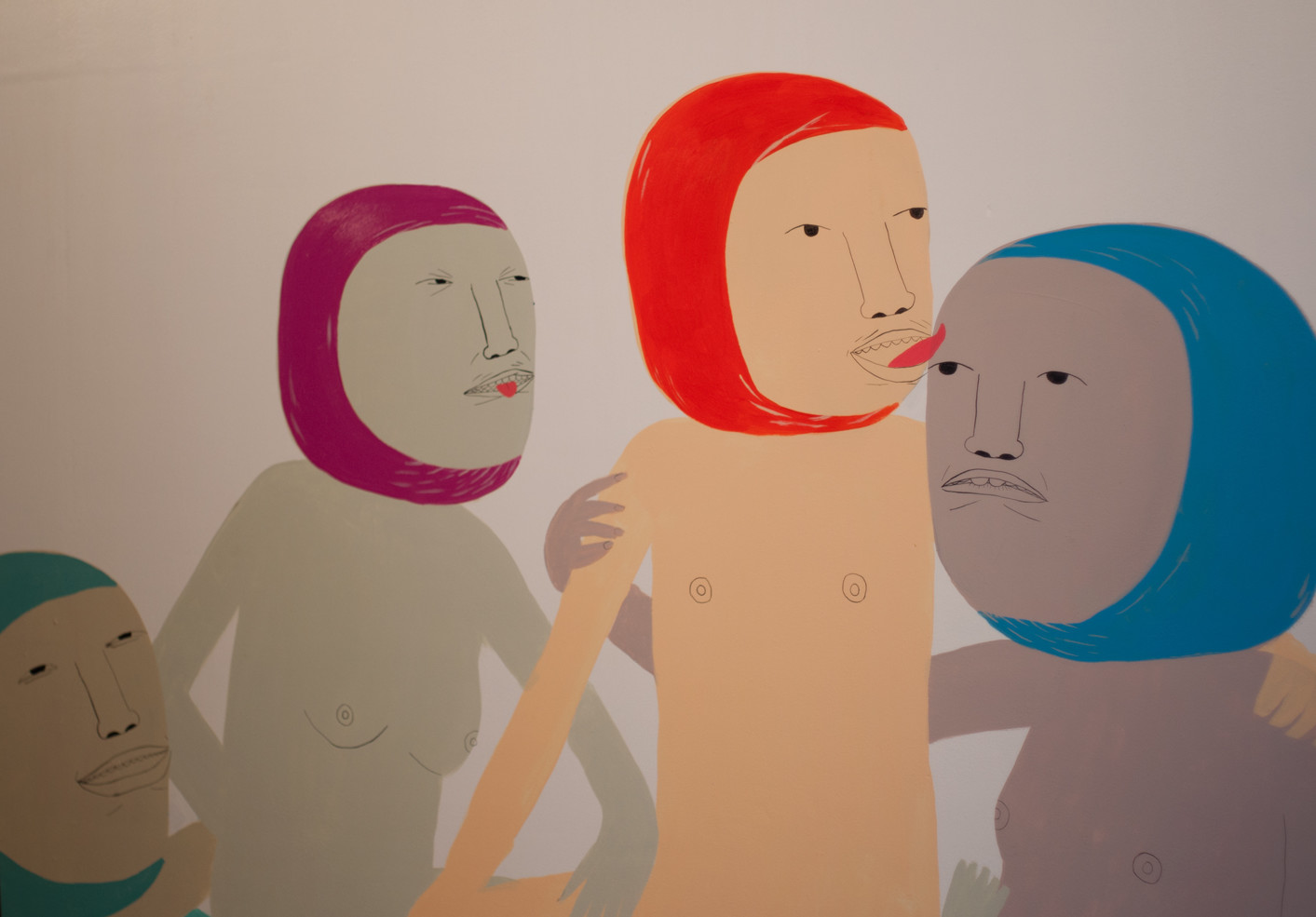 Here are some photos from a studio visit with Lance in preparation for the show.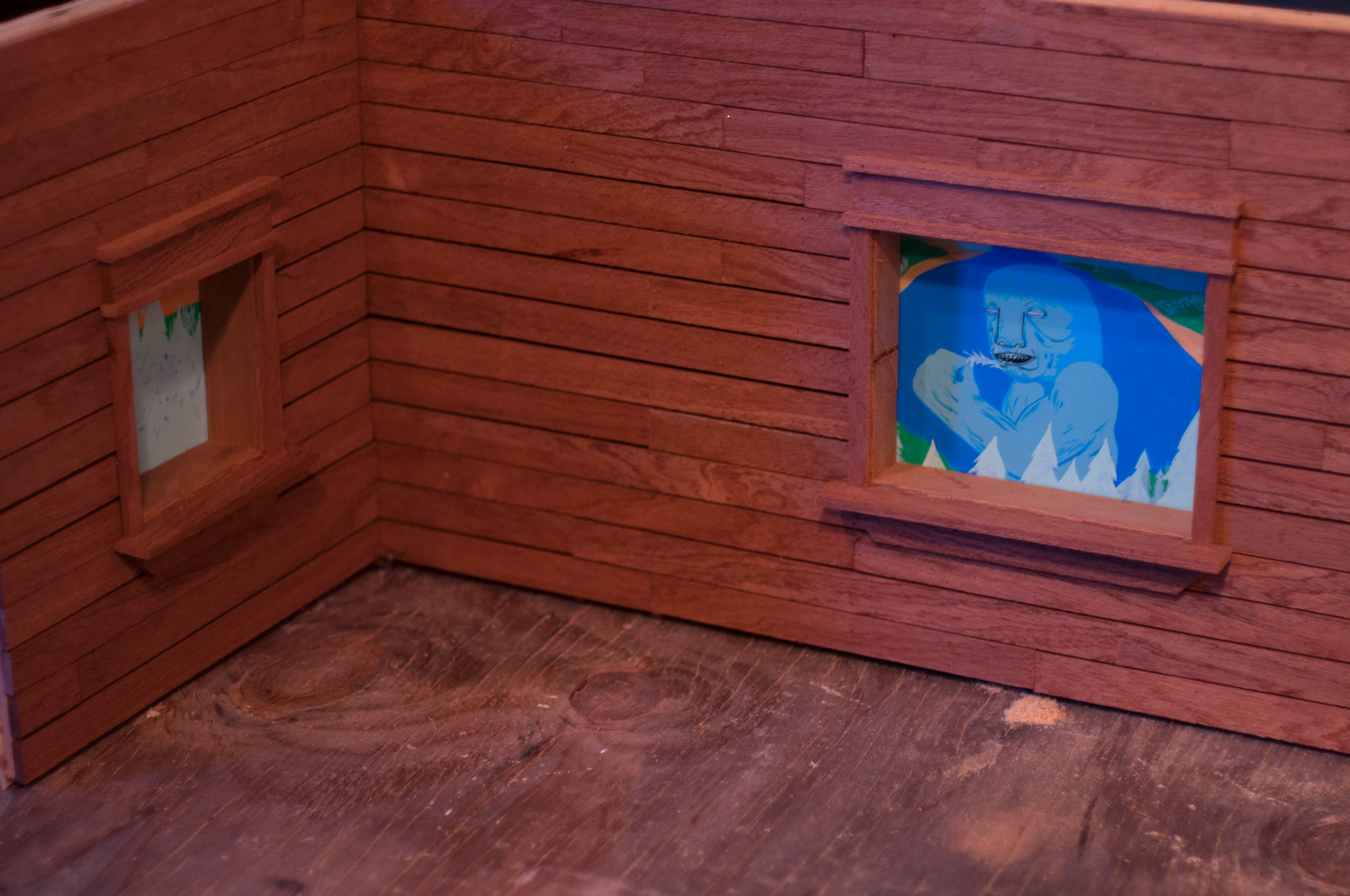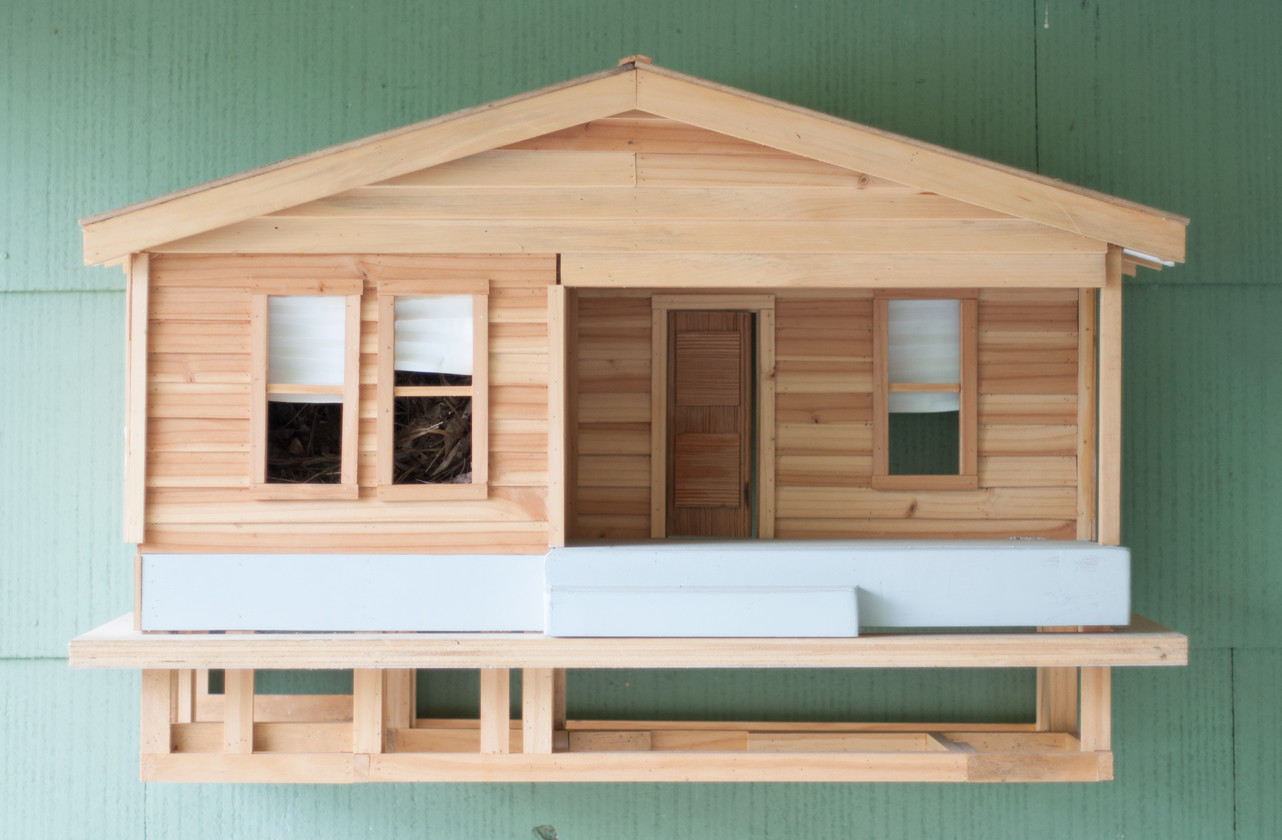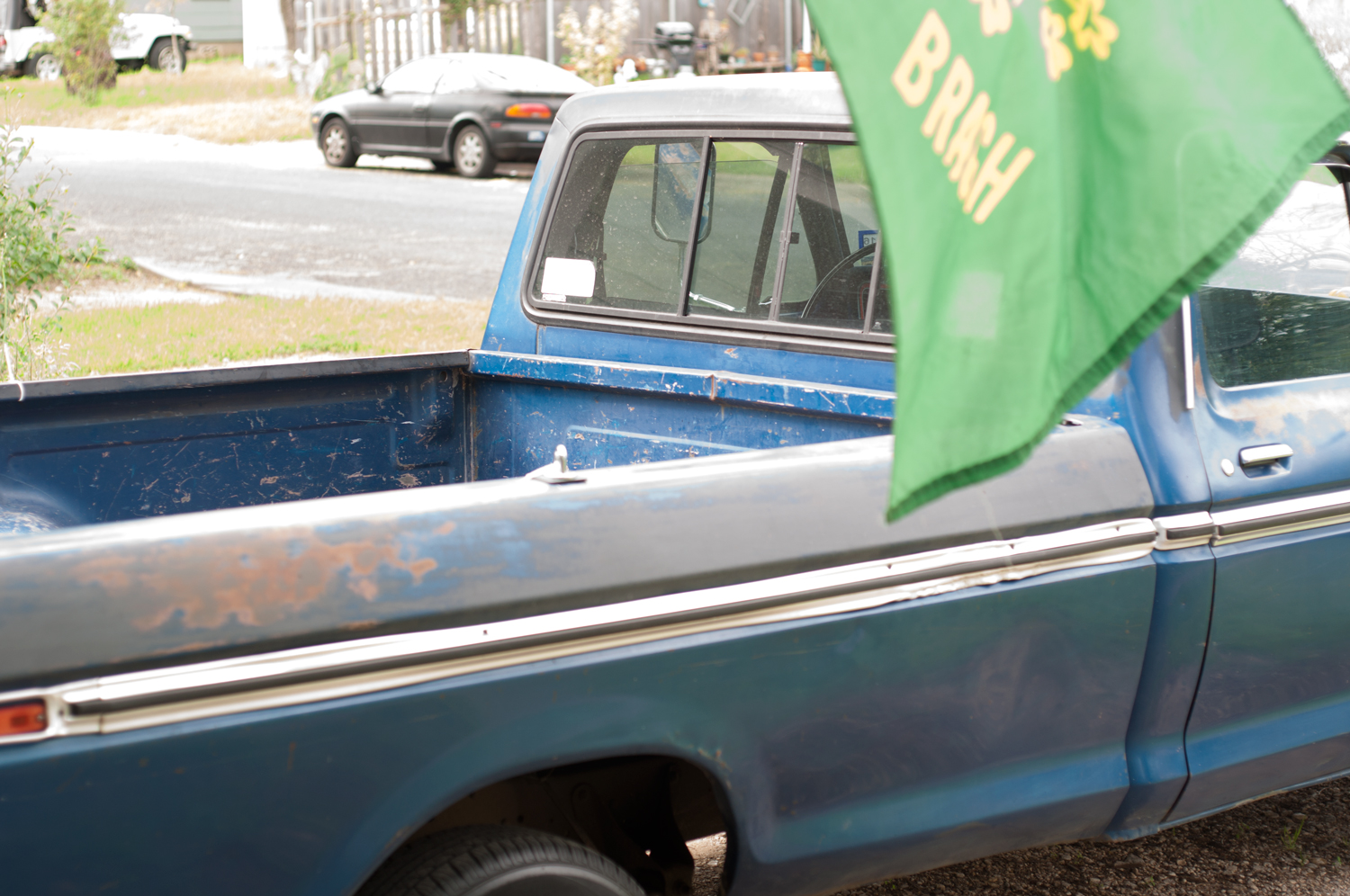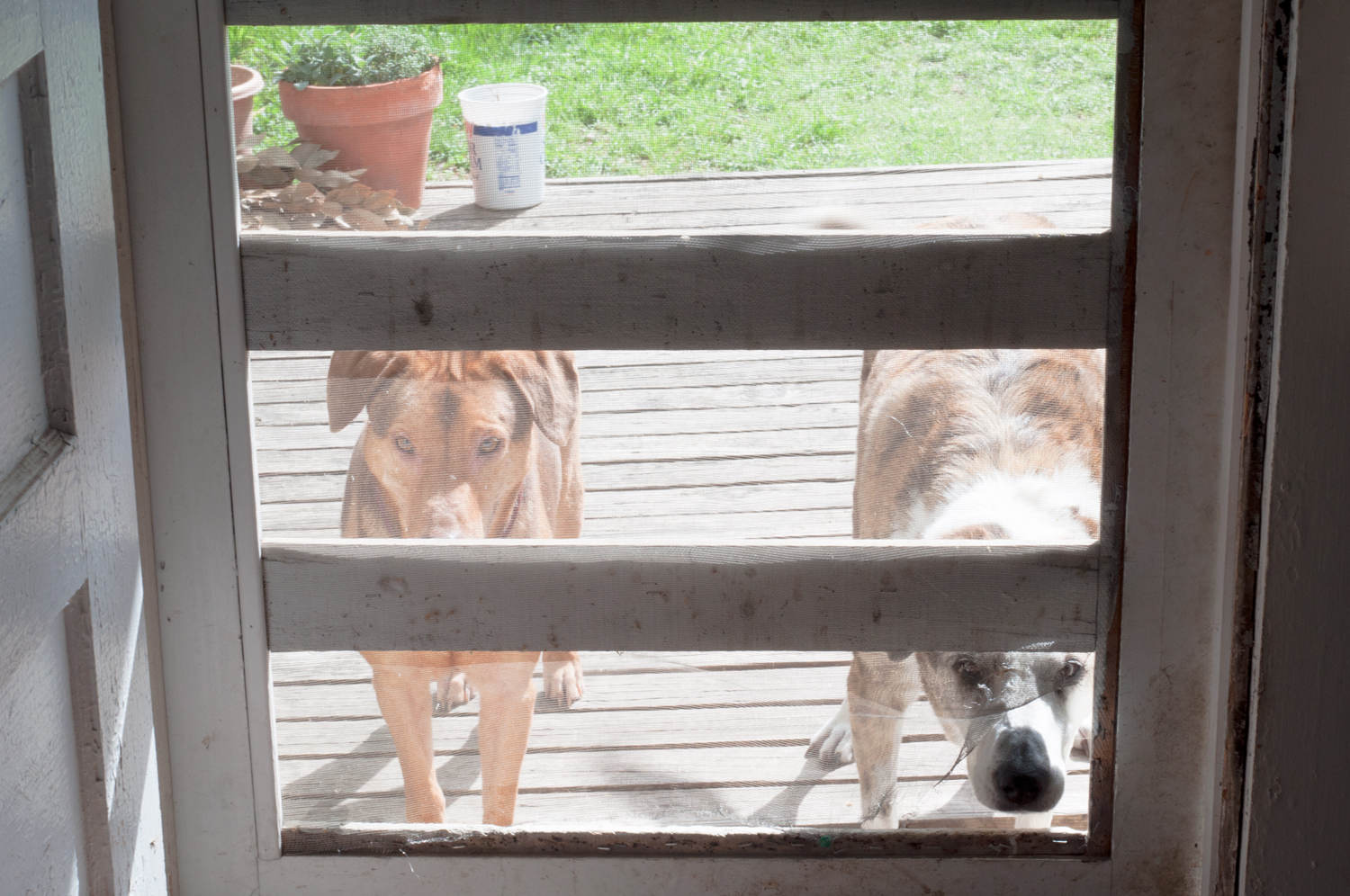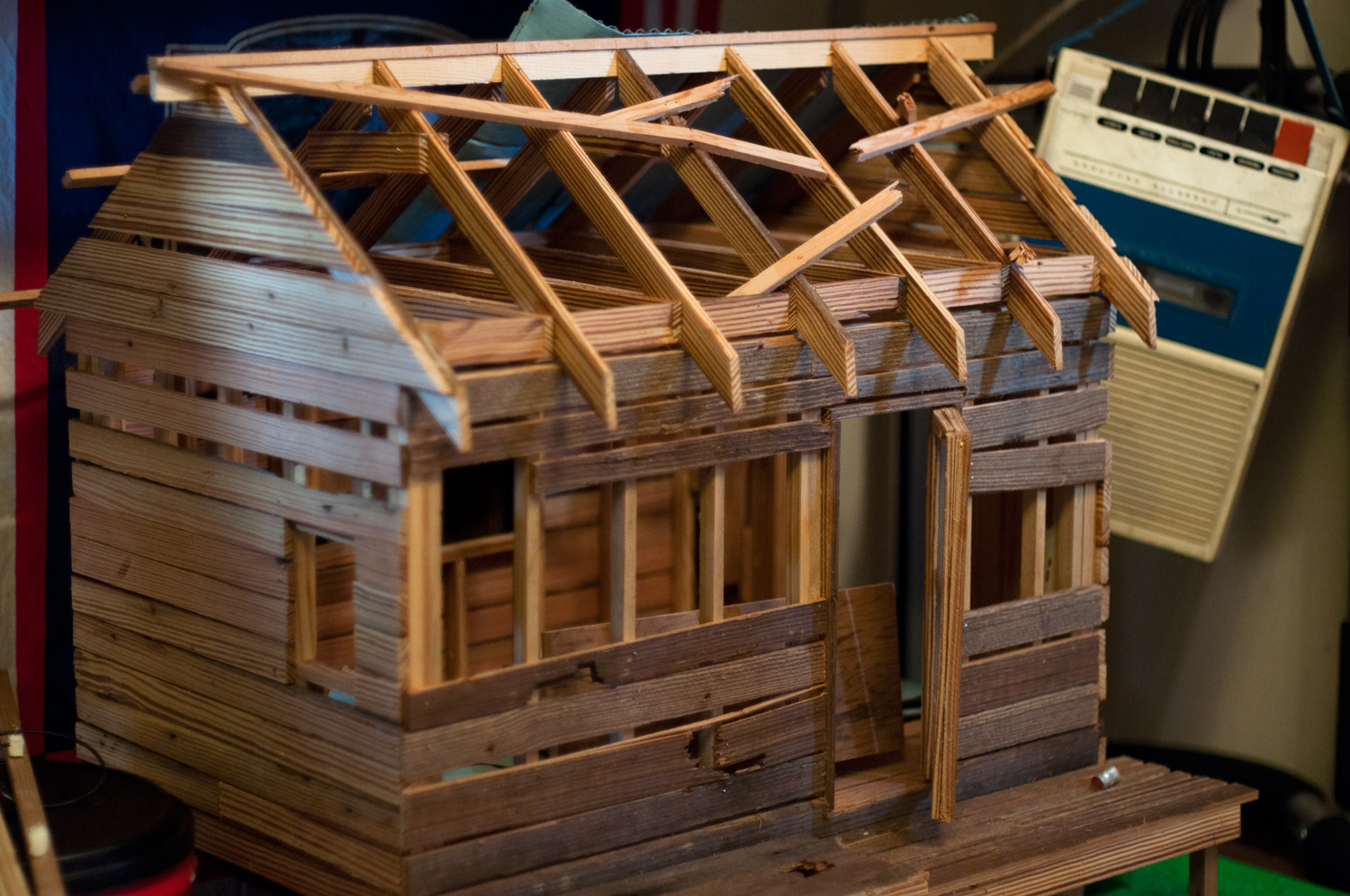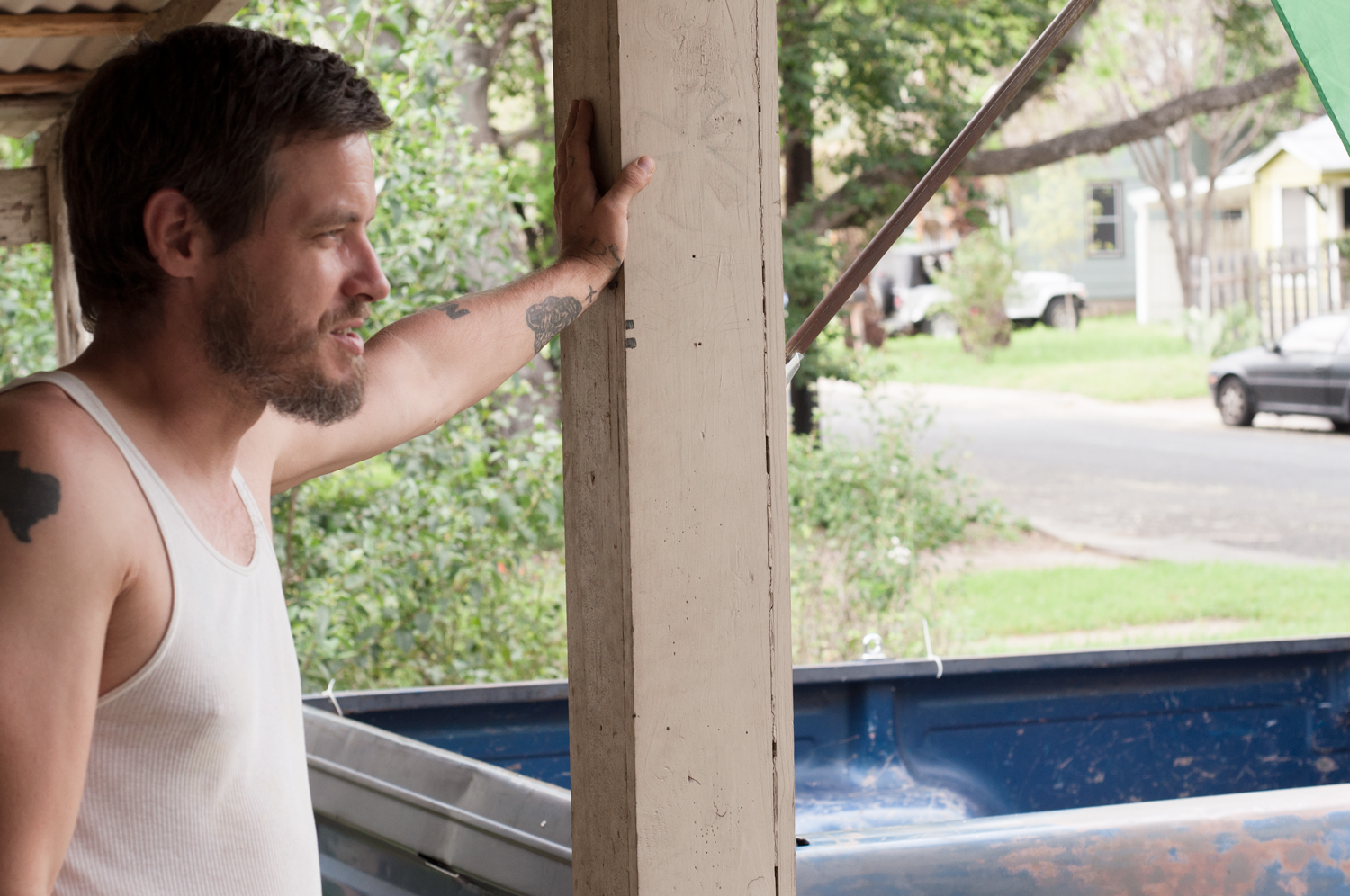 We're about ready for Spring Break here at the shop. We've printed up a bunch of stuff for the SXSW rush and are ready for a beer.
Here are a few things both chill and very chill that you should check out from the talented crew at Bearded Lady.
This is Starting to Fade
Don't forget to come and see Chris Bilhemier's show at Bearded Lady General this Saturday March, 14th from 6 – 9 PM.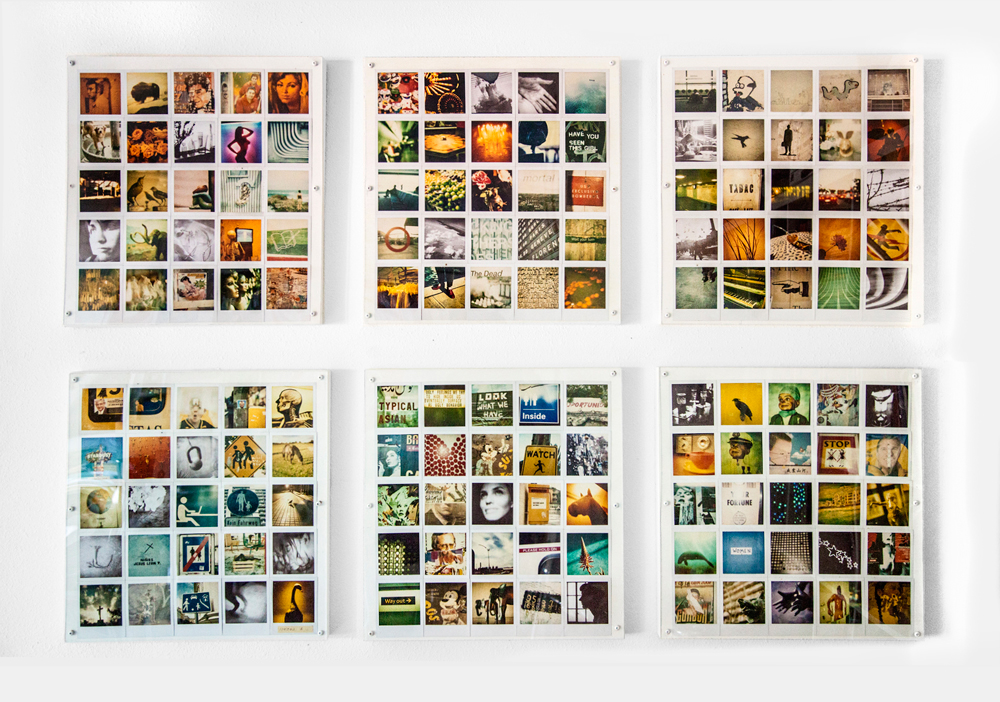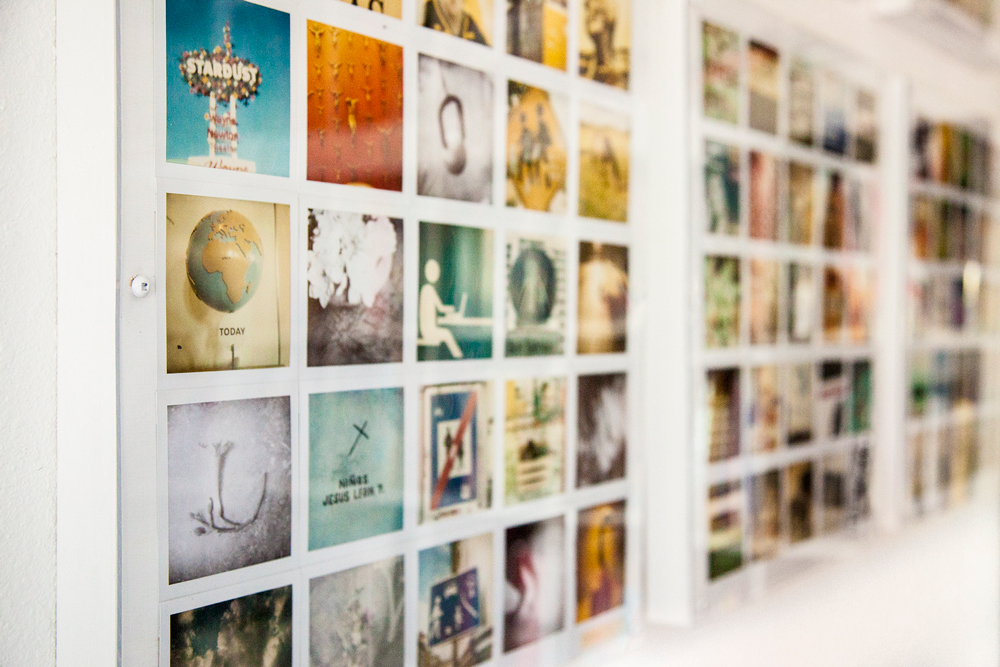 Brian Phillips at Cherrywood Coffee House
Brian Phillips has some artwork at Cherrywood Coffee House for the month of March. Go see his artwork and buy some of it for your house.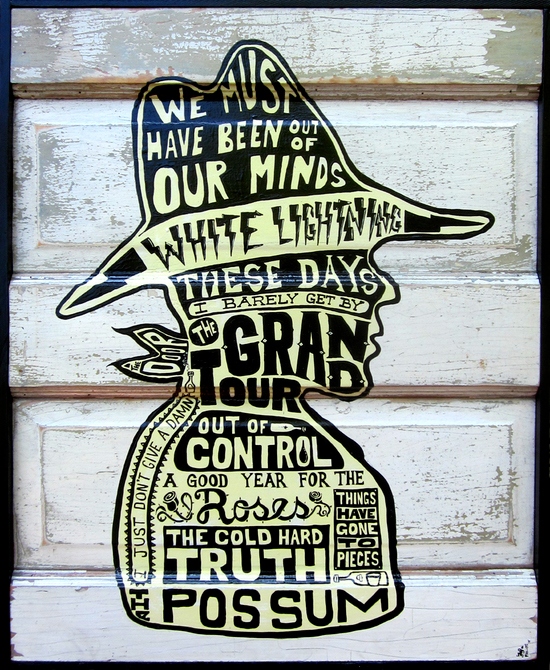 Spraypaint Shows
Cory Plump and his band Spraypaint have shows during SXSW. You can check them out at these times and places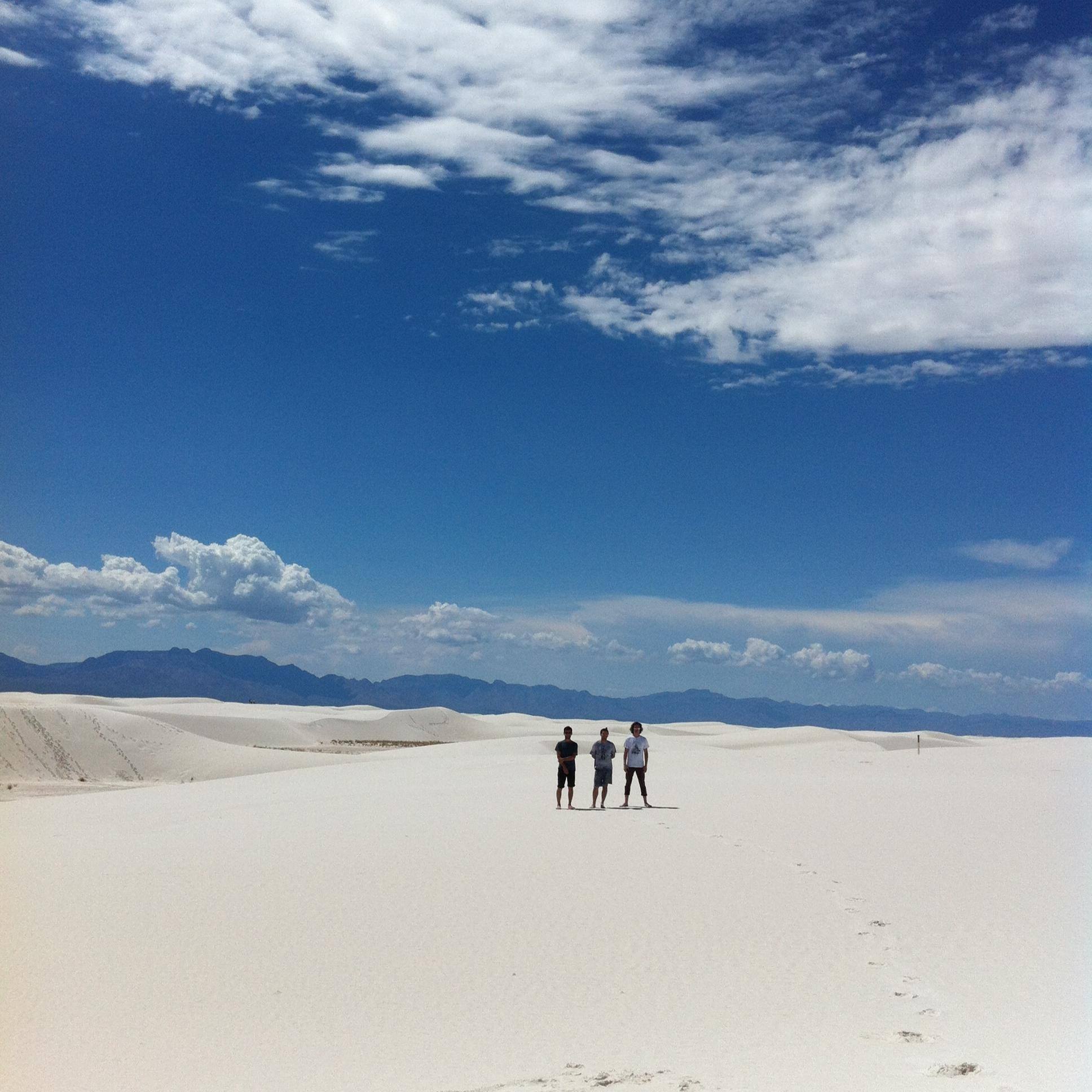 South By San Jose
We printed up the shirts for Hotel San Jose's SXSW party this year. Go check out their rad event South By San Jose for a free show and good time. Here's a link to all the information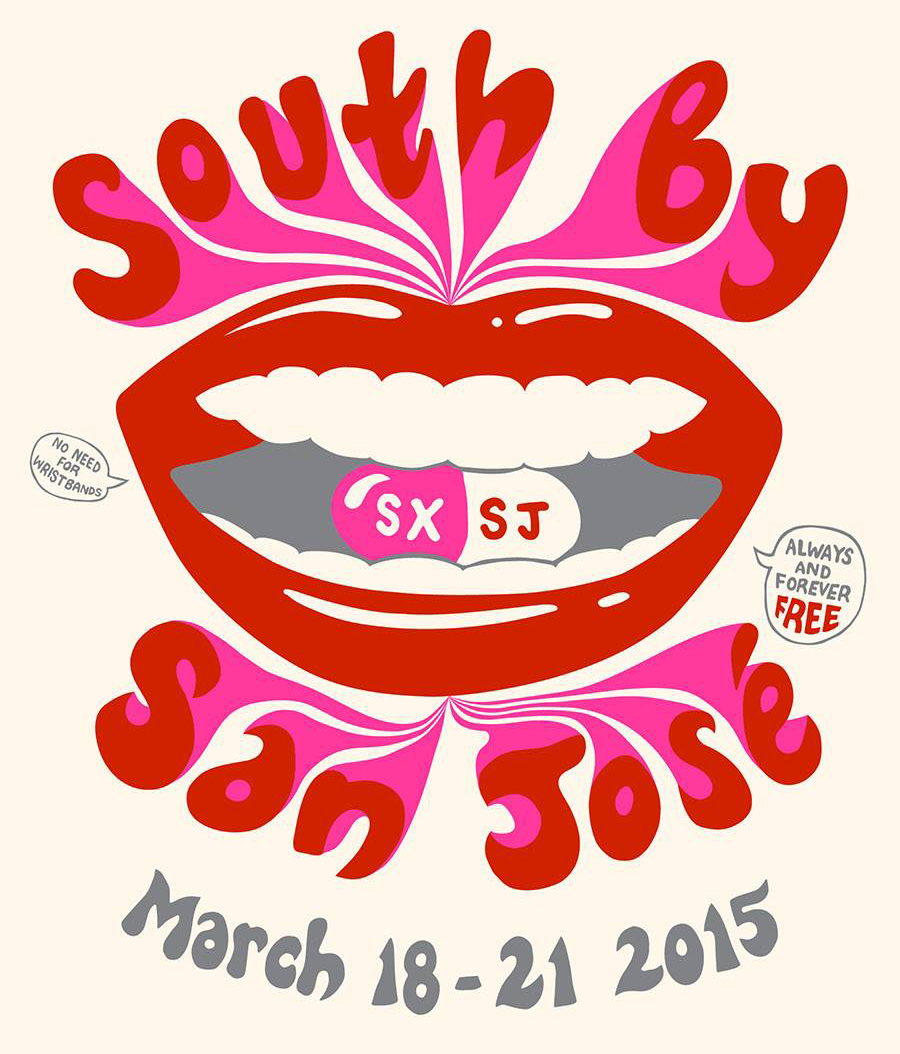 Down the Line
We've got a bunch in store for the coming Spring and will be tied up with jobs for a bit, so if you haven't got a job in our queue, we'll have to refer you to one of our trusted colleagues. Stay tuned for some rad work coming up.
Thanks to everyone who came out for the Tim Kerr and Brian Phillips show at Bearded Lady General.
We had a great time and thank the artists for the hard work in setting up the show and our beverage sponsor, Crown Valley Brewing. Look for announcements for our next show coming up in the next week or so and sign up to our mailing list for event and sale updates.
Here are some photos by Autumn Spadaro Photography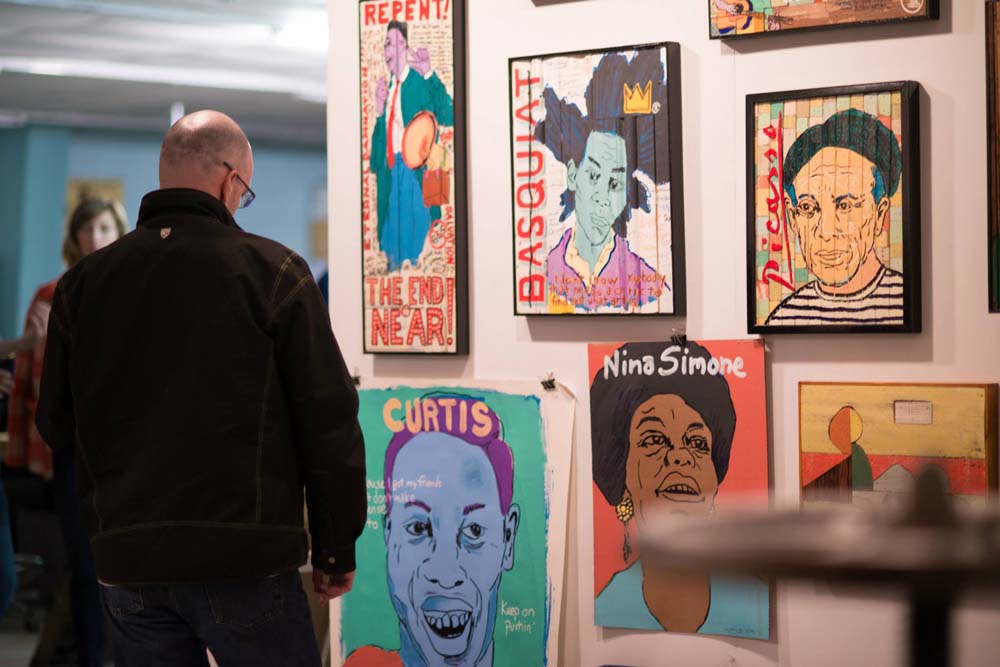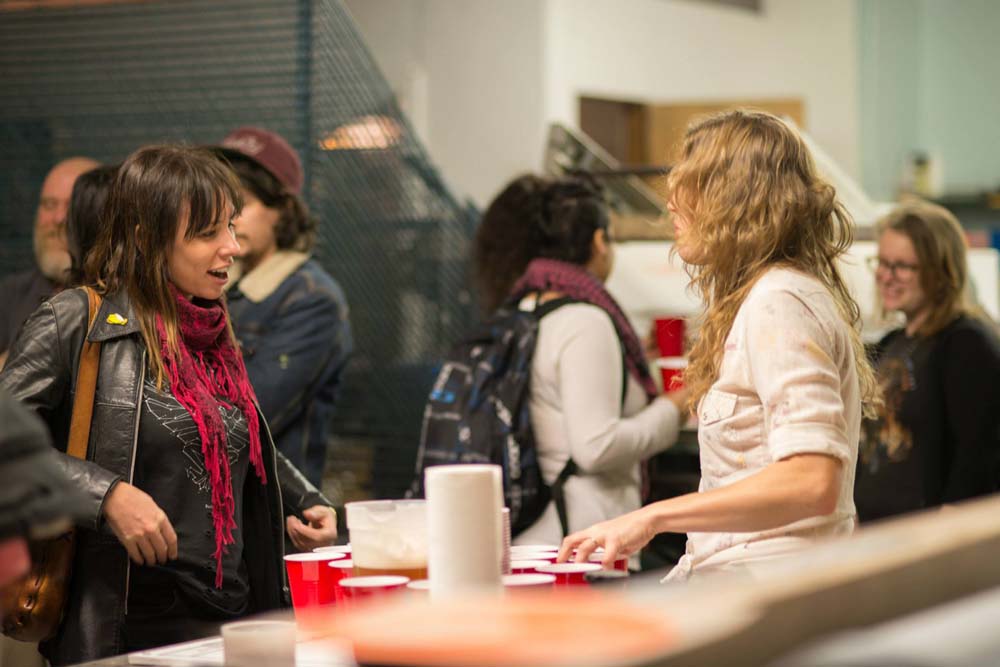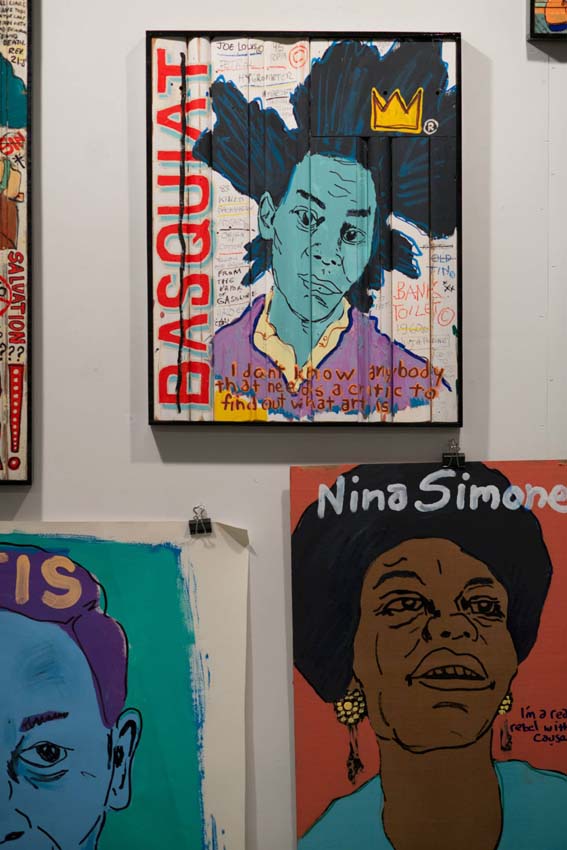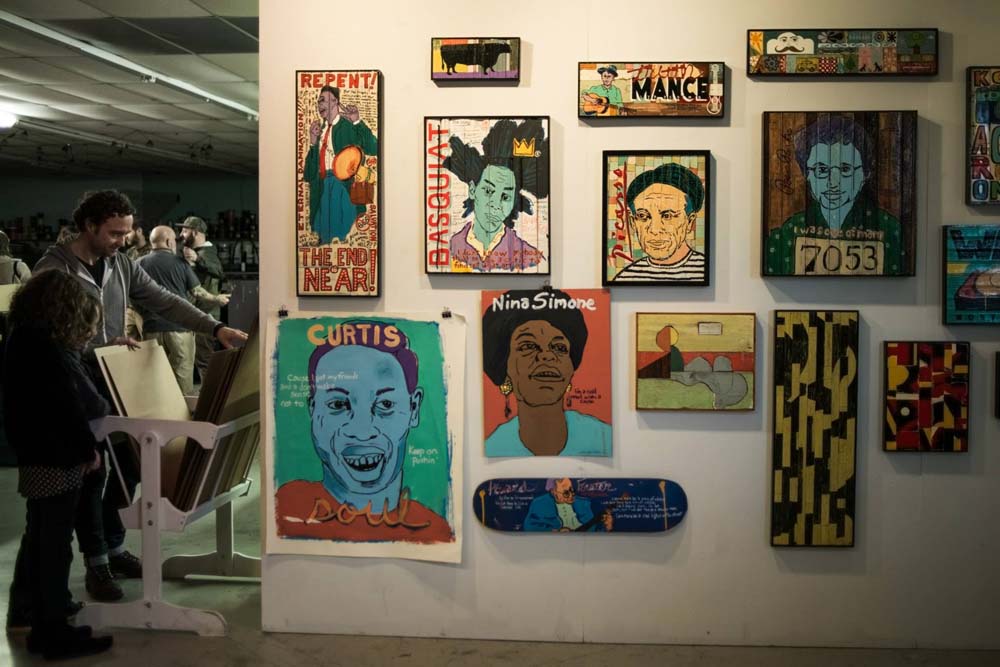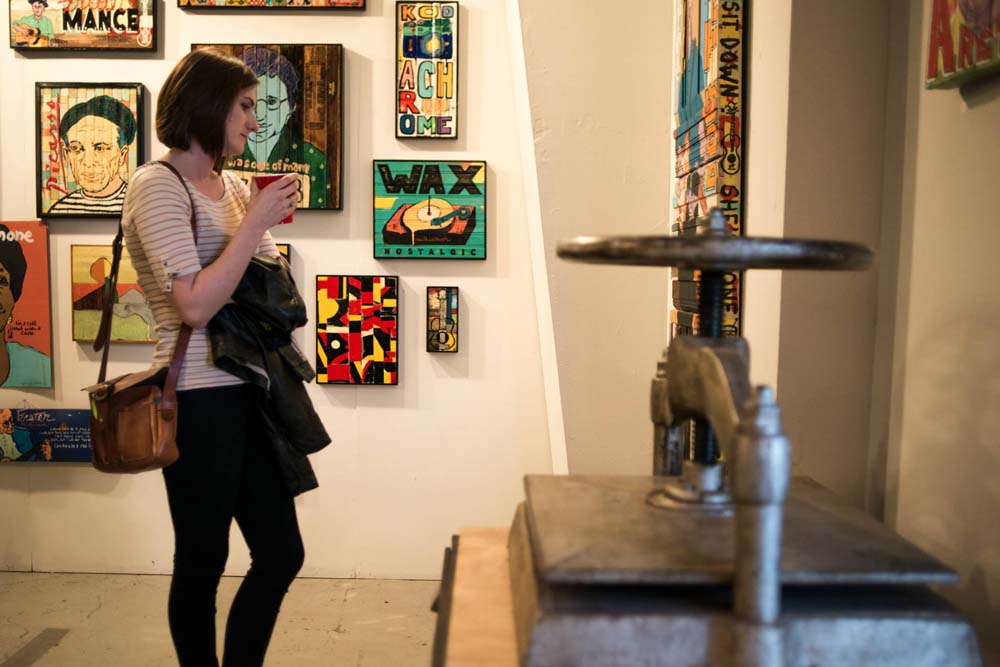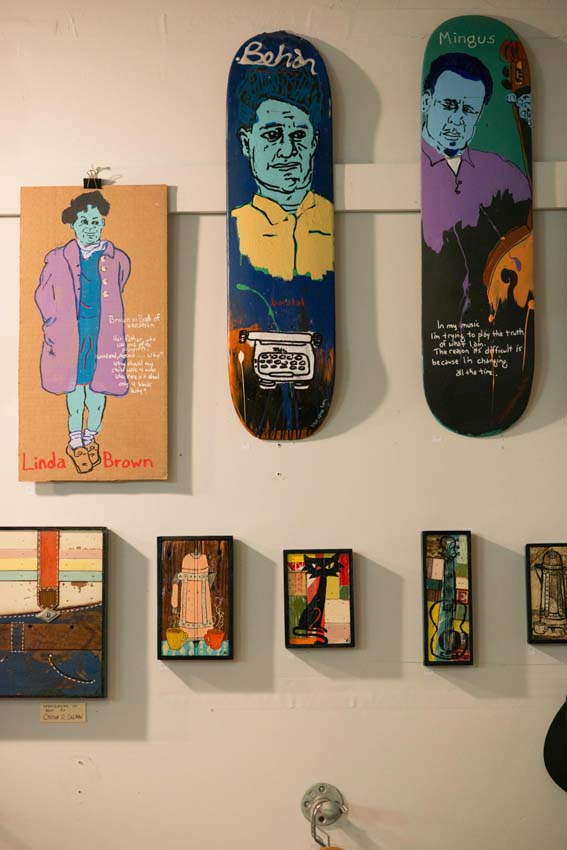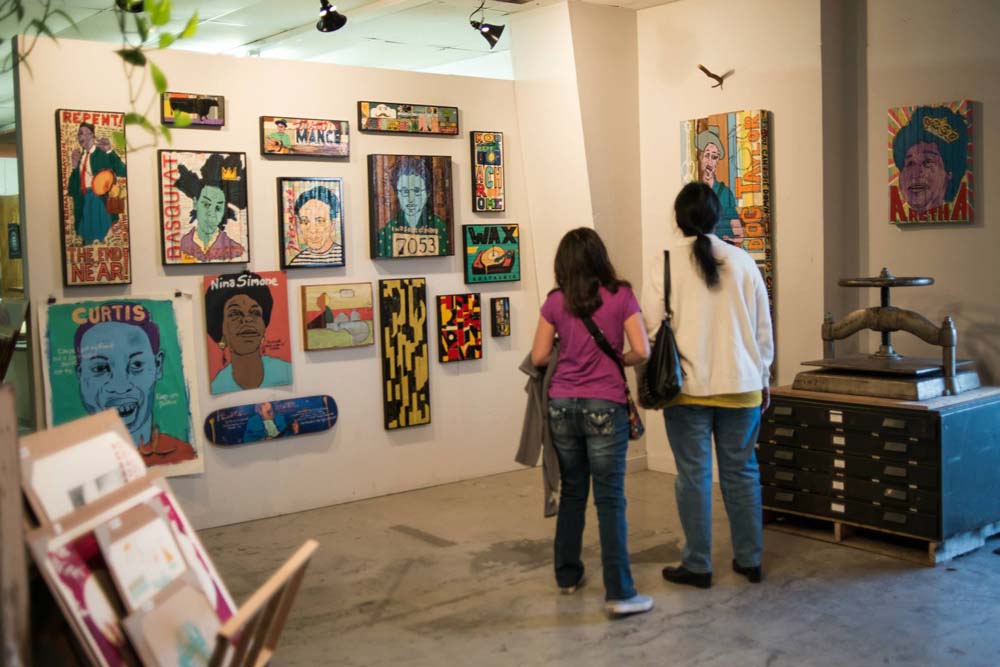 an art show by
Brian Phillips and Tim Kerr
Saturday, February 7
6 – 9 PM
We will be hosting the second iteration of a show featuring collaborative and individual works by Brian Phillips and Tim Kerr. First shown at San Antonio's Hello Studio in August 2014 as "You are Here", the show will be hanging again in Austin, with additional pieces, under the name "Here and Now". Opening reception will be held Saturday February 7th, from 6-9 pm, and will feature musical entertainment by DJ Lord Highpockets.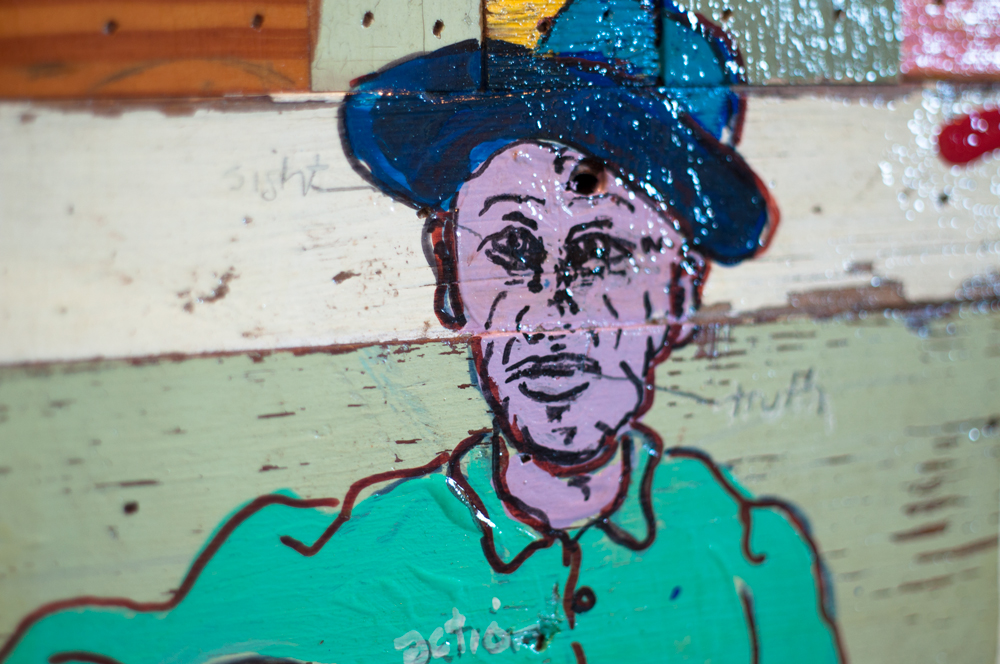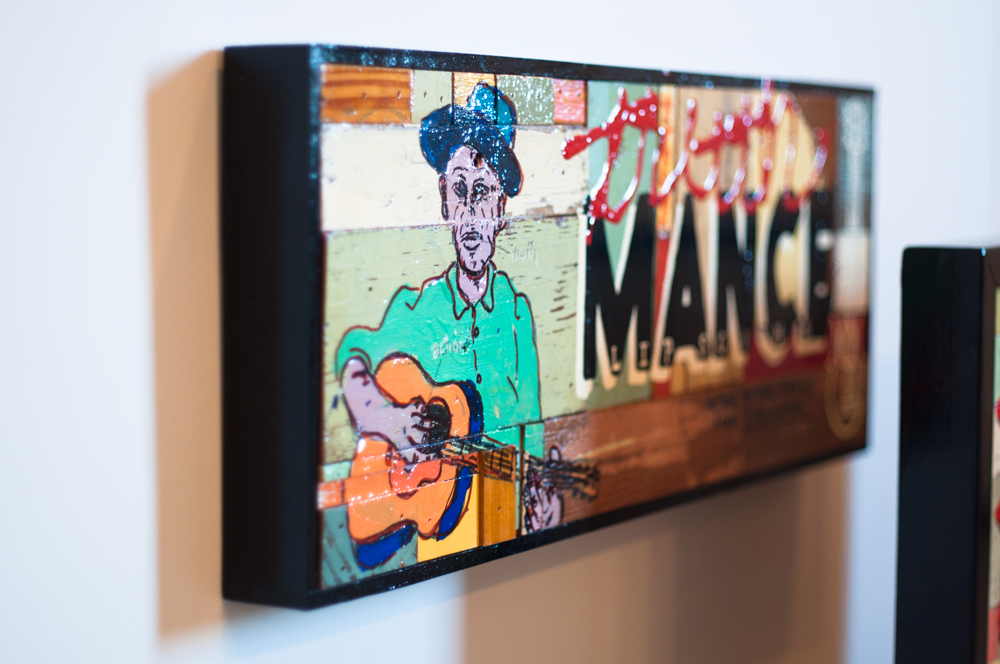 Join us Friday from 6 – 9 PM
in conjunction with PrintAustin
Friday, January 16, 6 – 9 PM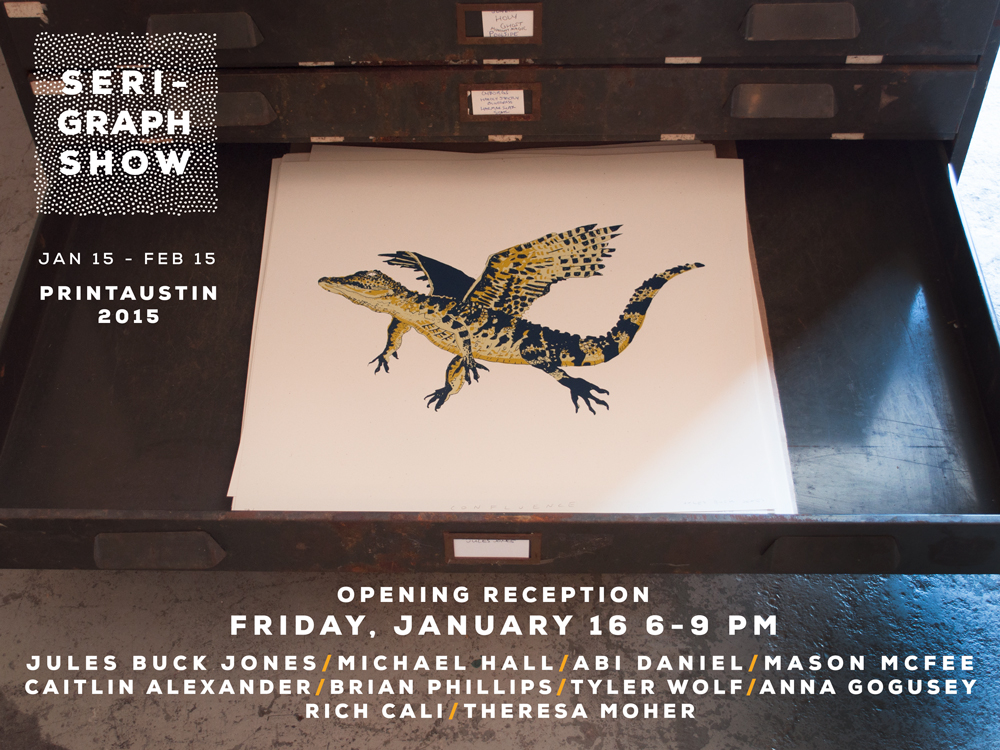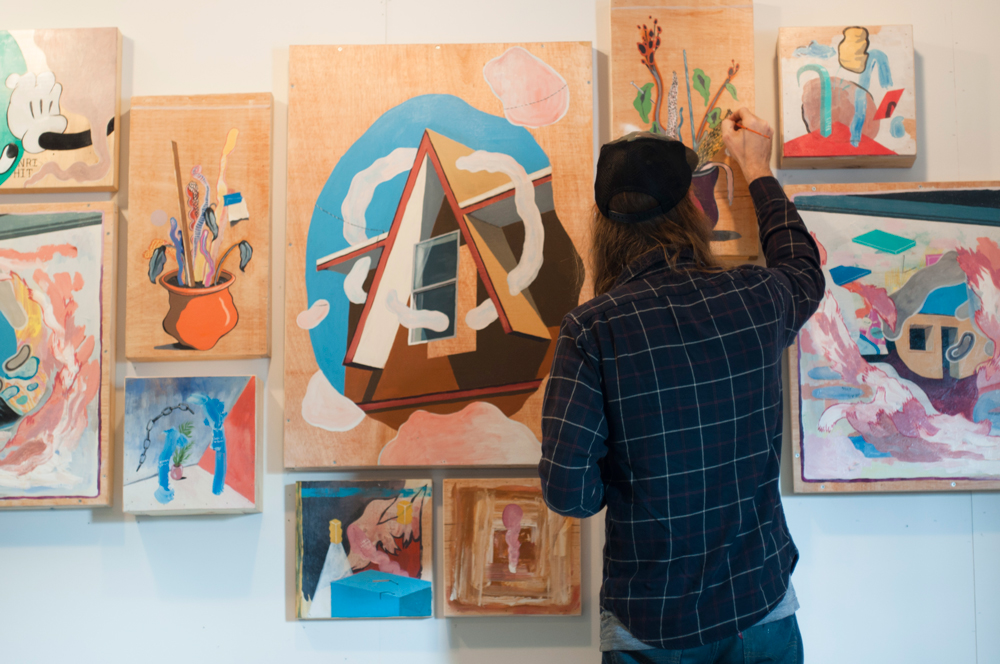 Two of our favorite people have been trading art back and forth for the past few months and the results are pretty awesome to look at. Come by and see what happens when
Mason McFee
and
Connor O'Leary
paint on eachother's work tonight from 7-10. "Public Private" will be hanging for the rest of the month, so if you can't make it this evening, come poke your head in the shop anytime in December to get a good look.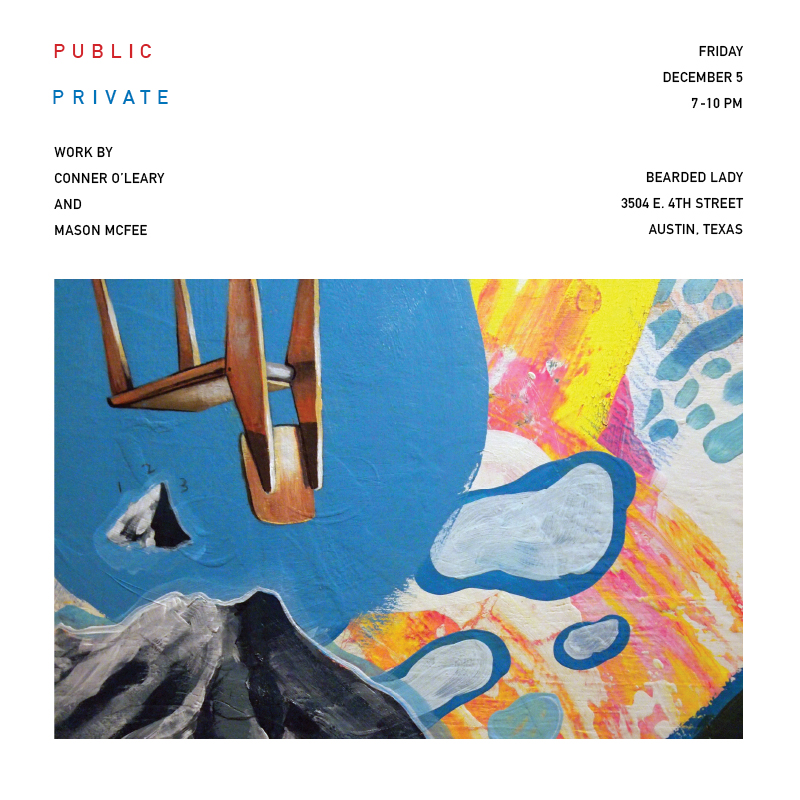 We've got the beverages stocked up, the heater on, the jams playing and tons of rad stuff for you to look at and buy. Come check out the rad selection of posters, t-shirts and other great printed goods at our show room. Then, you can snoop around the print shop and have a beer.
We'd love to have you and hope to see you.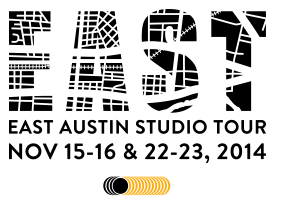 Visit the EAST website for more information

We're getting together at the shop this Thursday. Come by and get your last minute gifts, have a free beer and hear some sounds from John Wesley Coleman and Gospel Truth. We'd love to see you before the holidays!
ALSO!
Last chance to check out our current art show featuring work by: Rich Cali, Abi Daniel, Jessica Clark, Caitlin Alexander, Anna Gogusey, and Mason McFee. Originals and limited edition art prints are still available.
Click here for the Facebook event details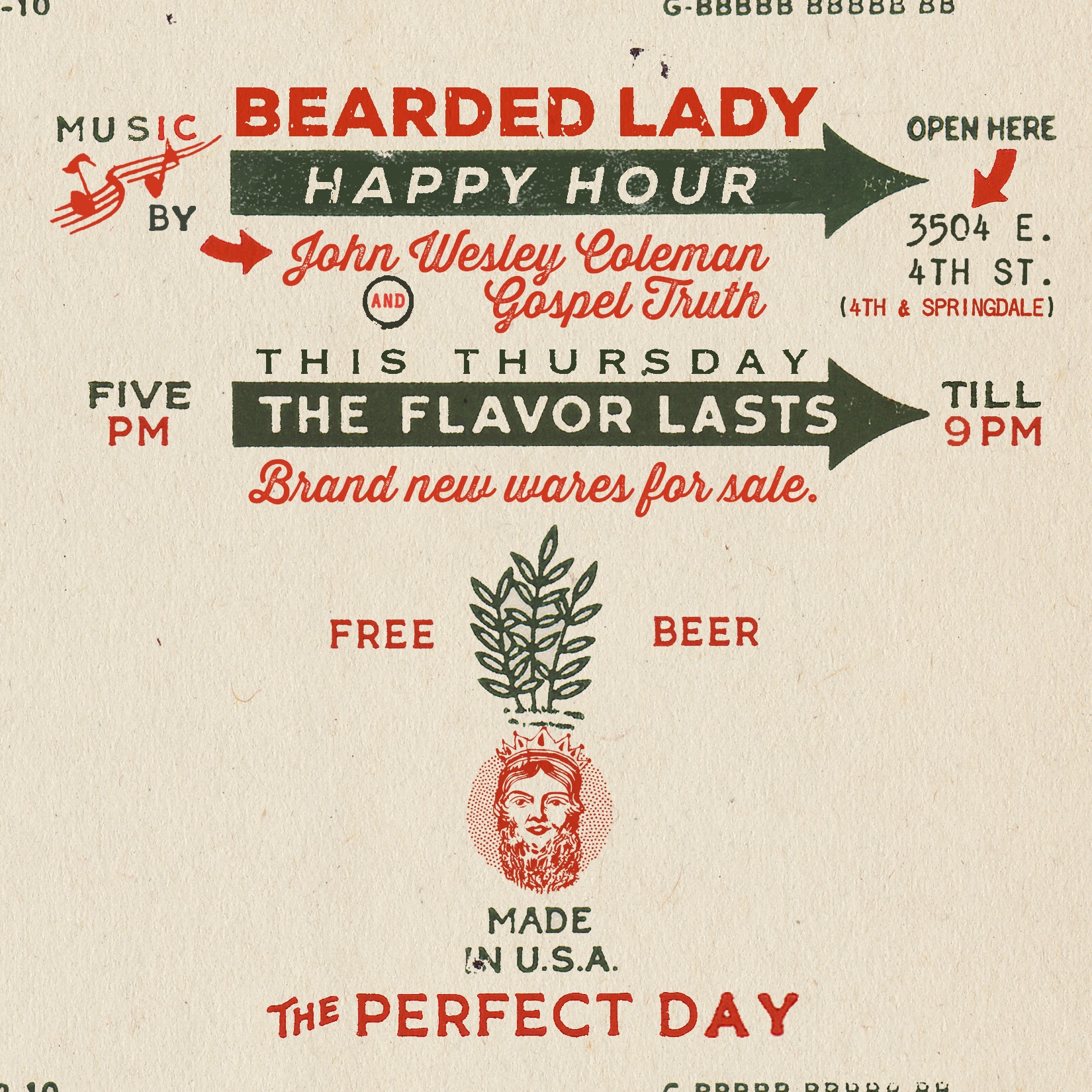 Don't miss out on the last weekend of EAST. Looks like the weather is going to be a little bit ugly, but lucky for you, we've got close parking and plenty of space for warm and dry bodies.
We'll have some vinyls on the decks, spun by some of your good buddies and plenty of beer to go around. Not to mention we'll have artwork being printed during the weekend and hanging on the walls. Don't forget pop-up shops from New Bohemia and Been Bags.
Artwork and prints from Anna Gogusey, Rich Cali, Jessica Clark, Caitlin Alexander, Abi Daniel and Mason McFee.
Come one, come all! Let's finish this EAST off with a bang!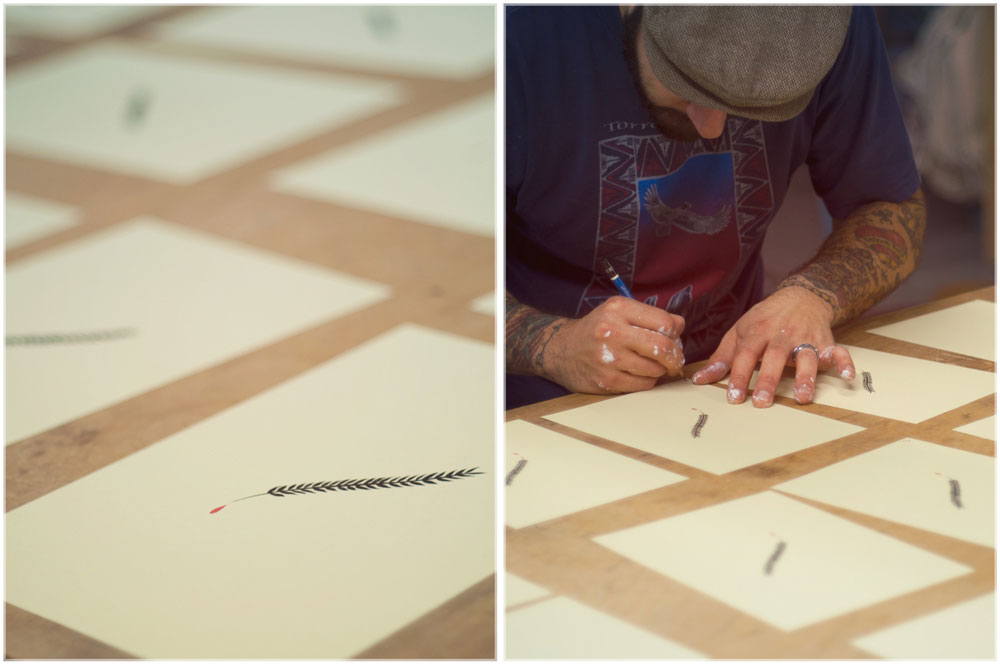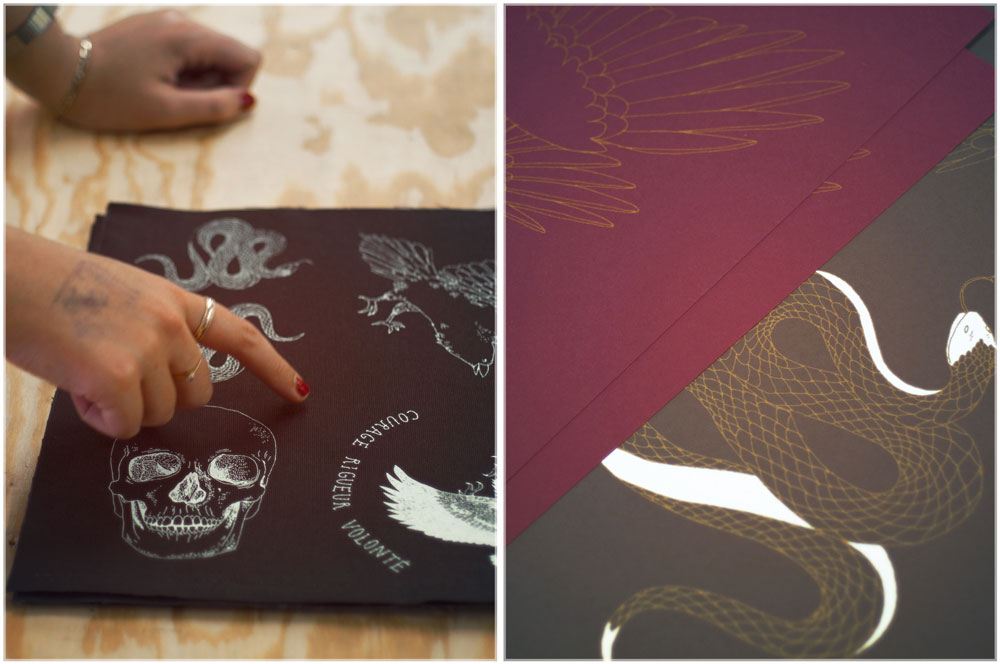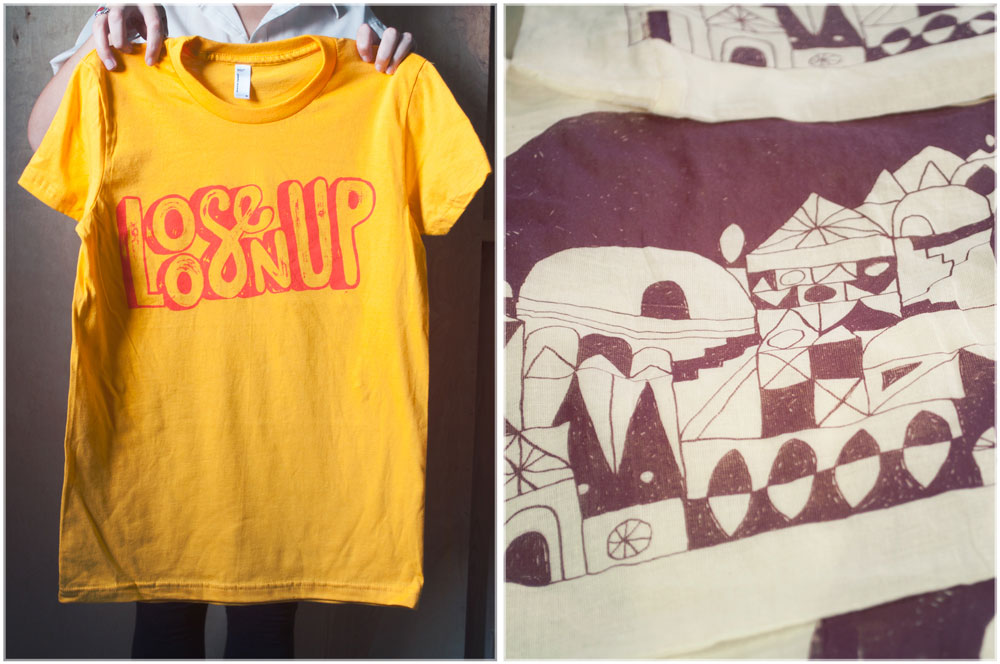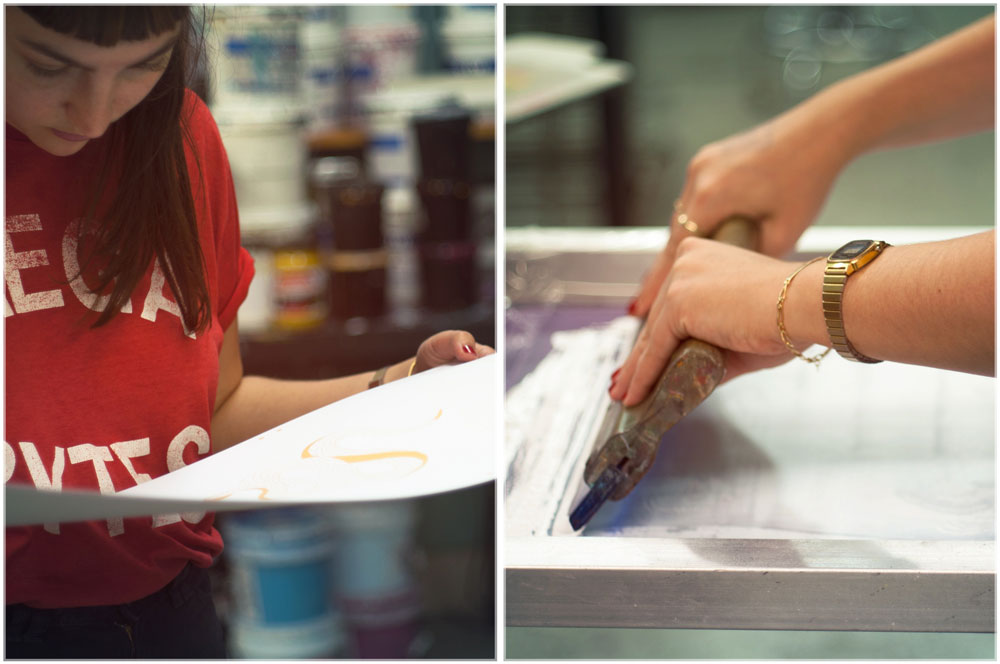 We're super pumped up about this year's EAST. We've not only spruced up our retail area to accomodate room for two pop-up shops, but we'll have a print exhibition from a handful of Austin artists hanging as well. Look for artwork from Rich Cali, Anna Gogusey, Jessica Clark, Caitlin Alexander, Mason McFee and Abi Daniel.
We hope to see you, come through, have a beer and relax at Bearded Lady.

(Above) Prints by Rich Cali and Anna Gogusey.

(Above) Totes by Caitlin Alexander.