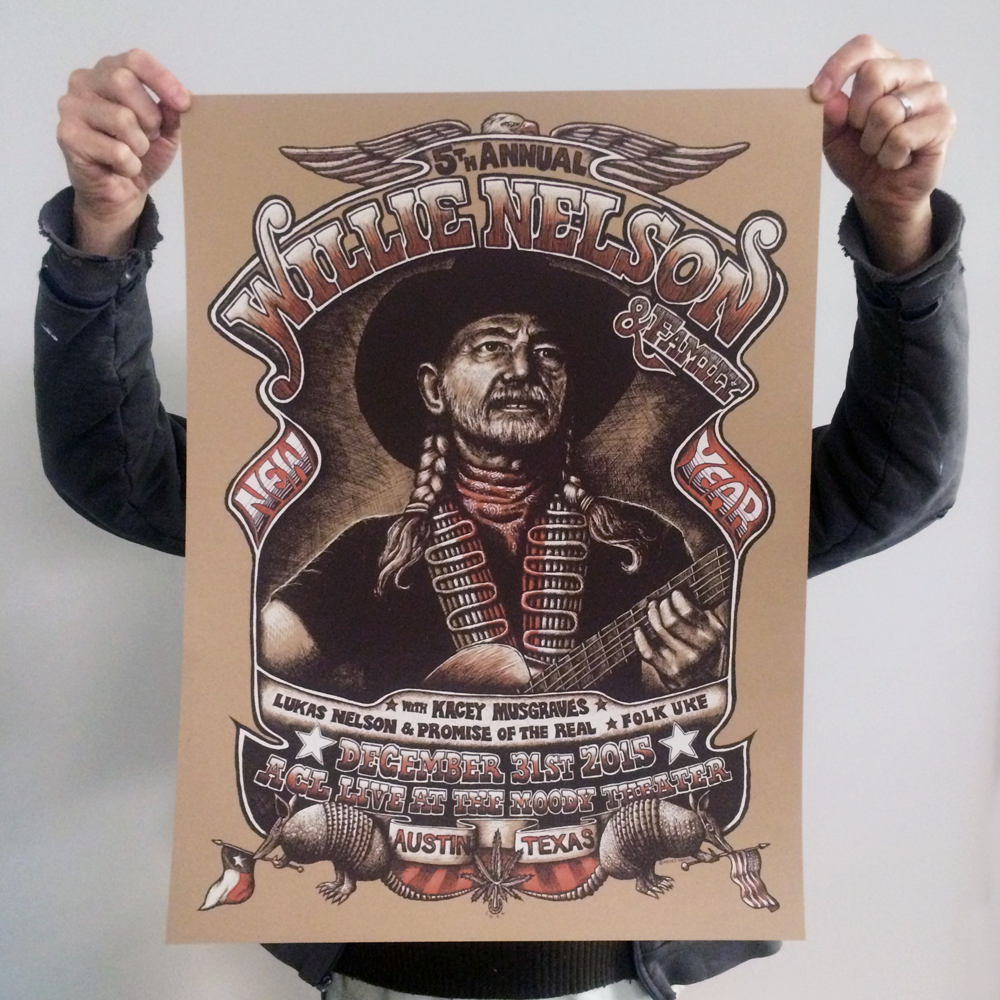 Here's a shot of the last poster we printed in 2015. Mishka Westell designed this amazing Willie Nelson poster and had the opportunity to present it to him on New Year's Eve. We're very happy how this one turned out and will have a few copies for sale in the coming weeks.
We're ready for a new year with some great things planned for the future.
Make sure to sign up for our newsletter to get the details for each month.