We've been working on our space this summer getting ready for a busy fall, full of shows and workshops.
The new build out will help us facilitate our workshops and to house our new etching press. If you haven't stopped by and seen it yourself, here are a few sneak peeks of the new workspace and gallery wall in progress: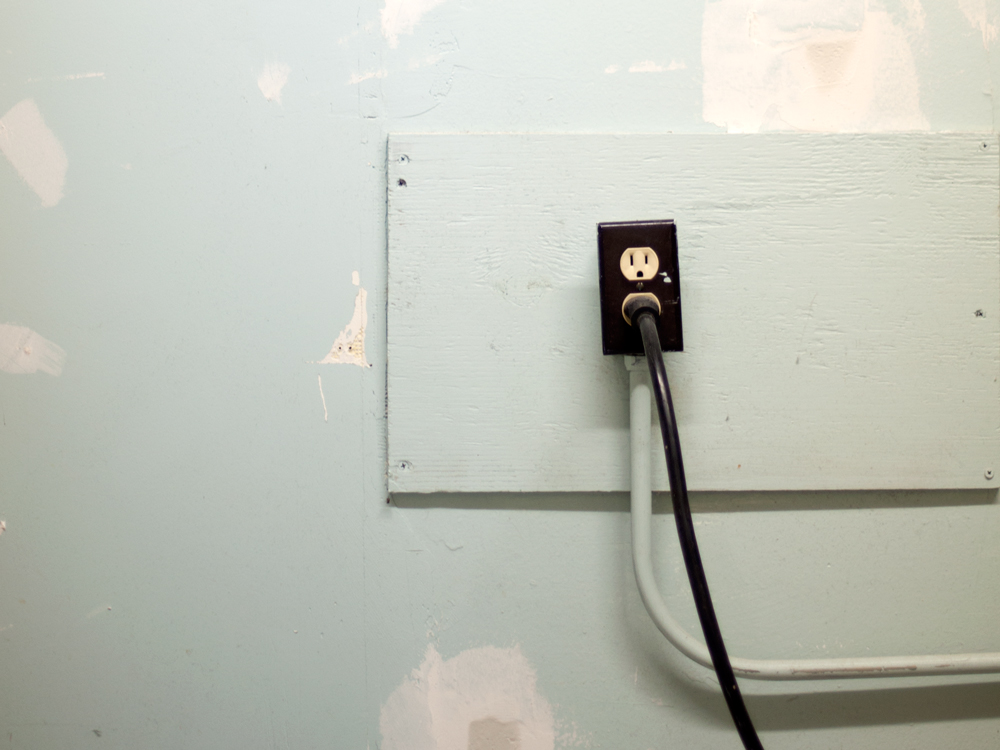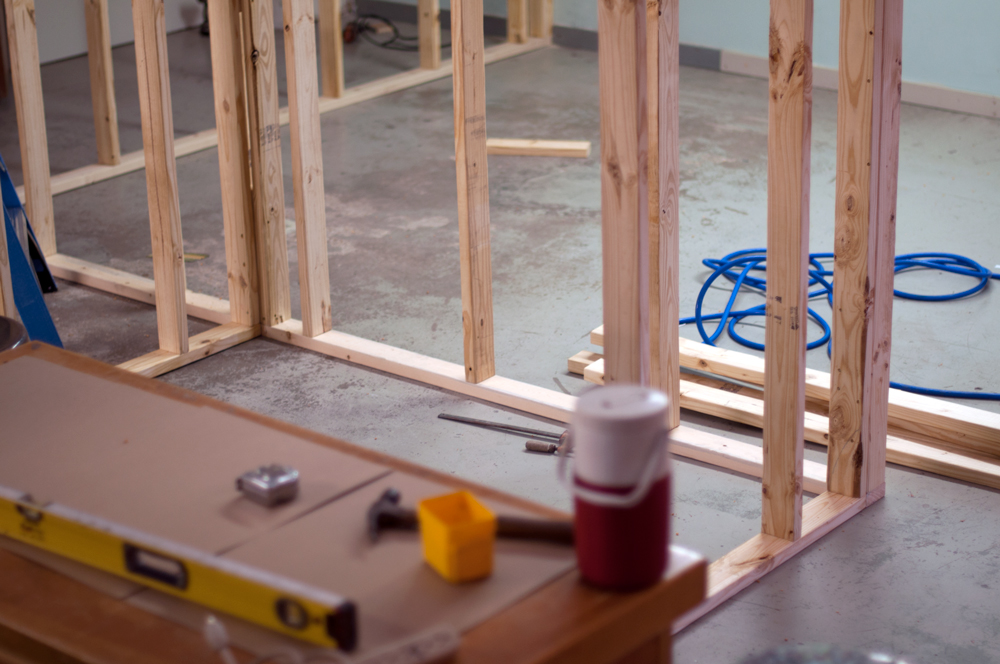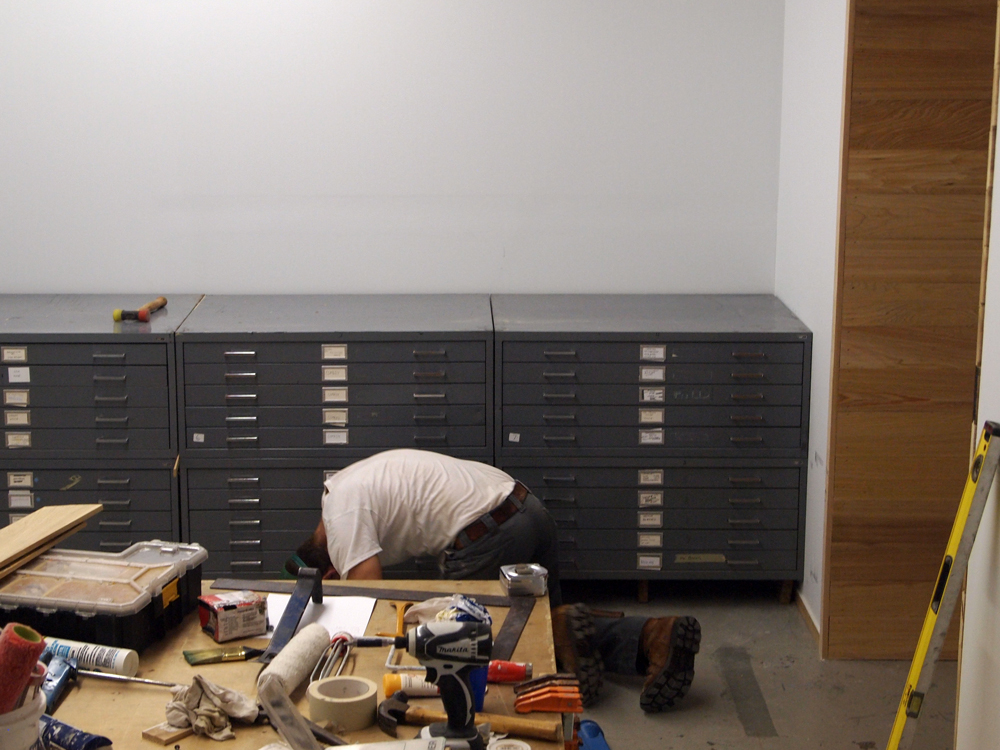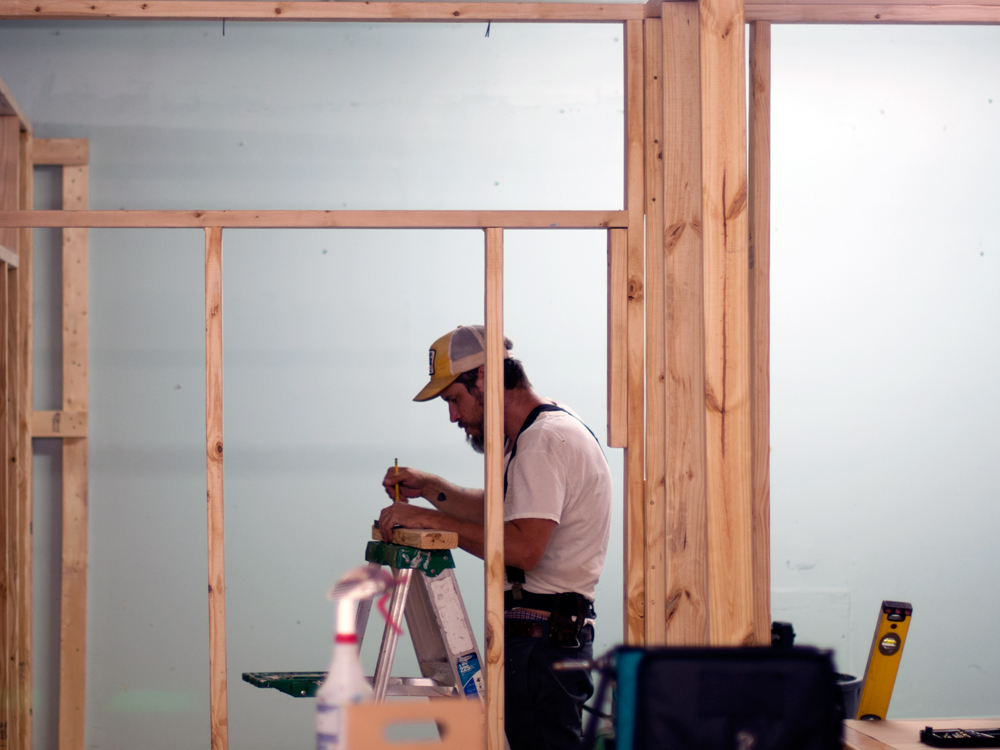 Big thanks to Lance McMahan for helping out with the build.