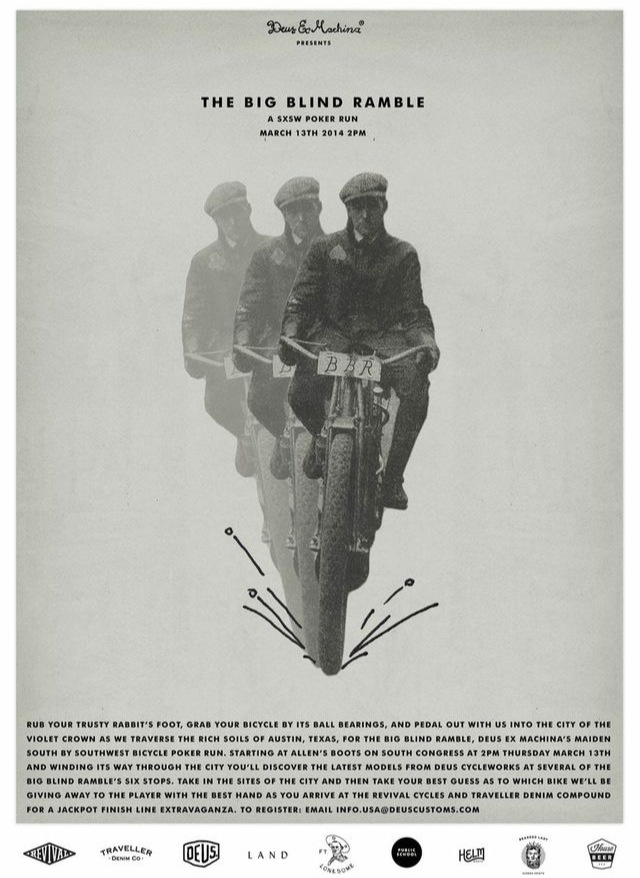 Woot, woot
Today we're a stop on Deus Ex Machina Big Blind Ramble Poker Run.
2pm sign up and start at Allen Boots on S. Congress, collect cards at each stop(here at Bearded Lady, Traveller Denim's retail store, Public School, HELM, and Land), best poker hand to make it to the final destination (Traveller Denim's production warehouse and Revival) wins a badass Deus bicycle.
Bearded Lady will be open from 2-4, stop by regardless of the ride if you're on the East side and wanna drink a beer and buy some cool shit.