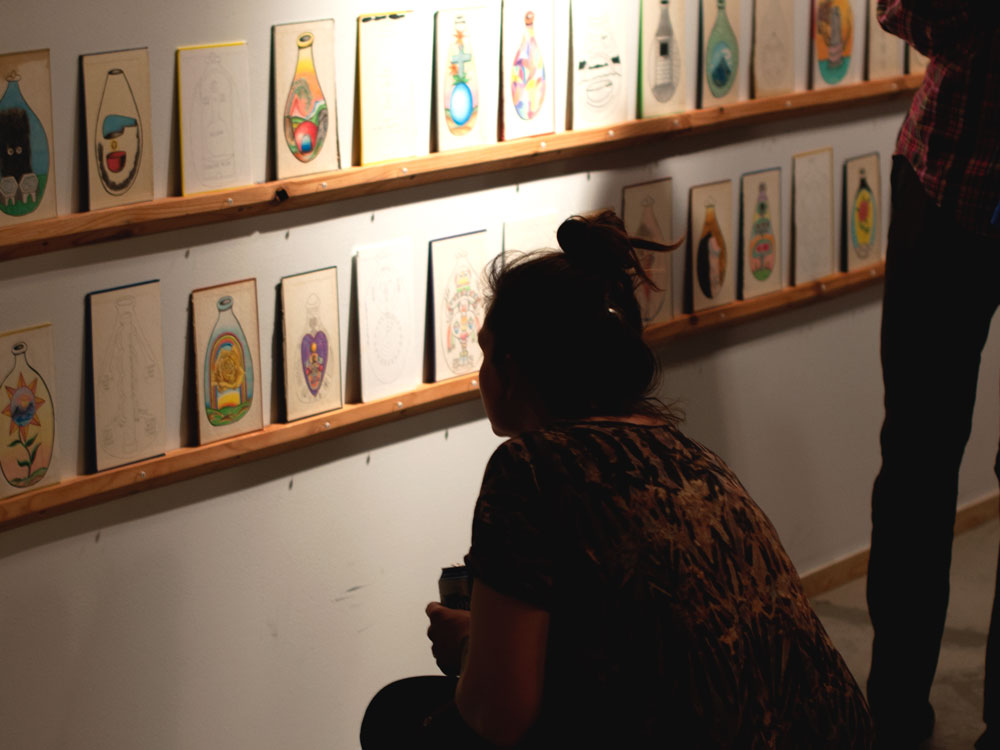 Thank you.
We had a great turnout to 100/75
There are still a number of rad works for sale
All proceeds from the show will be going to Arc of the Arts, The Tea Fund and Mobile Loaves and Fishes. Our gallery hours will be limited during SXSW to Saturday from 12 - 4 PM.
Stop in and check out the current show and buy some goods.