We're back in the shop and working to catch up from the fun we had last week. Here's a little recap with some pictures for your eyeballs.
Stay tuned for some rad announcements for April's programming and sign up to our newsletter to be first in line for news.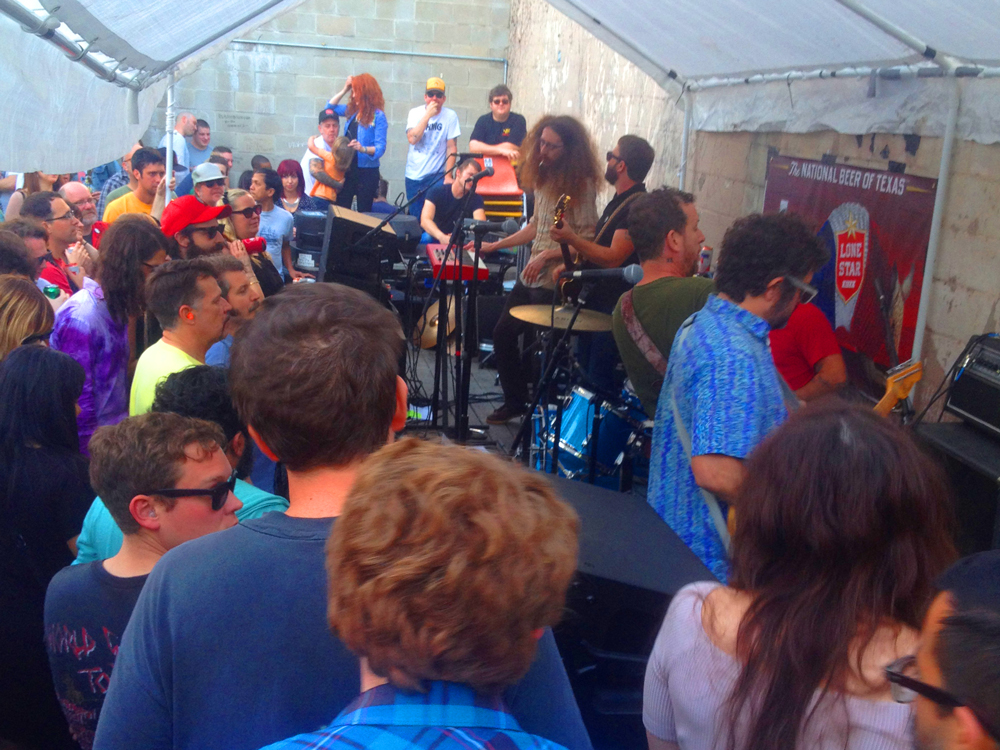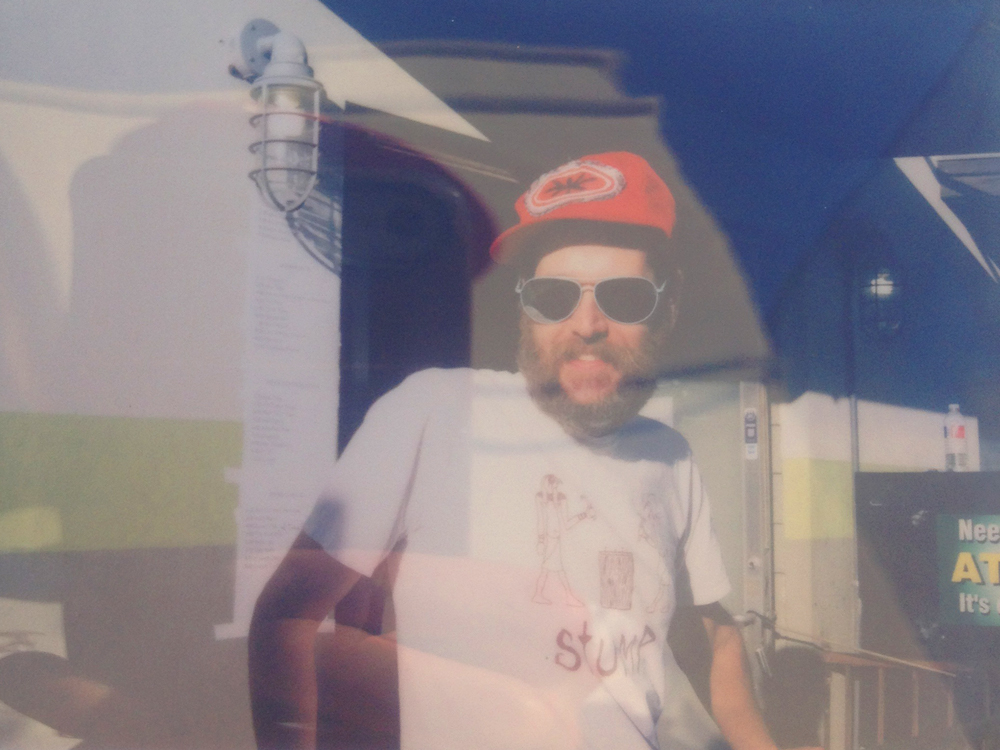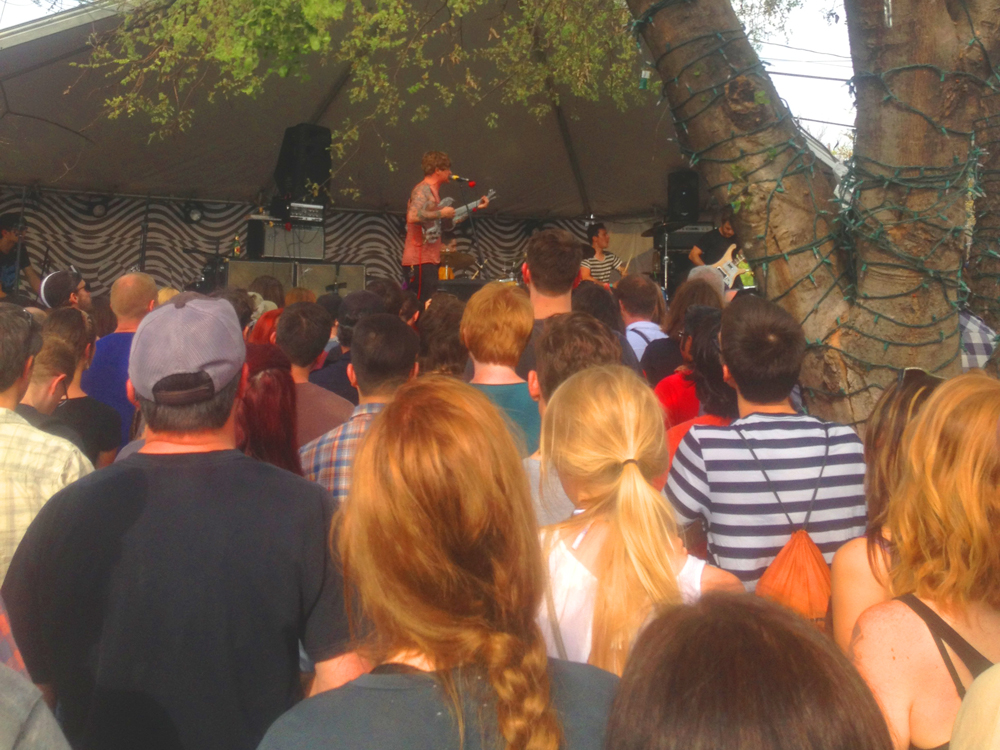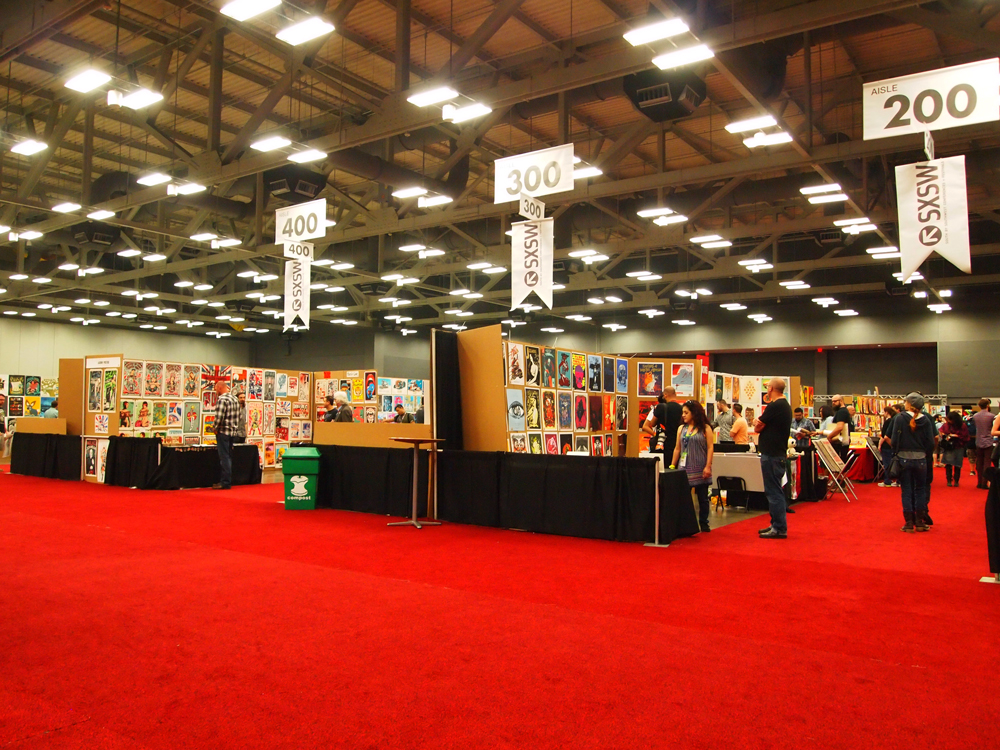 Flatstock was a bunch of fun and of course, there were so many rad posters to look at. Overwhelming, sort of. We perused the booths and saw some good friends.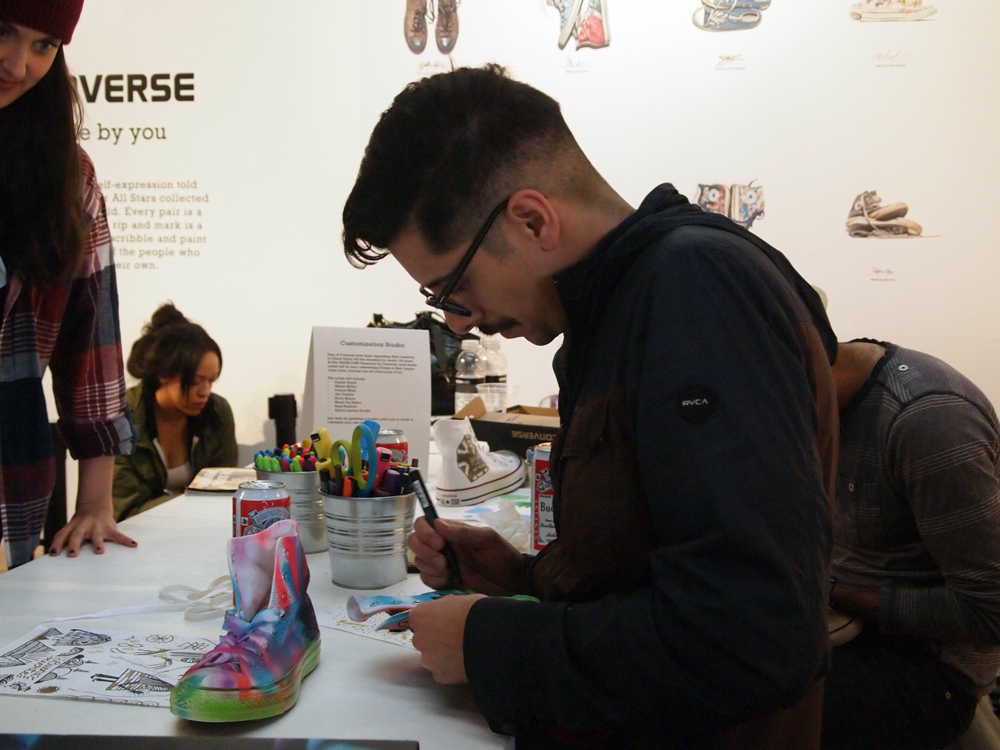 Local artist Kevin Munoz pictured above working on a pair of Converse. A great time was had by all and we look forward to hanging with this group again.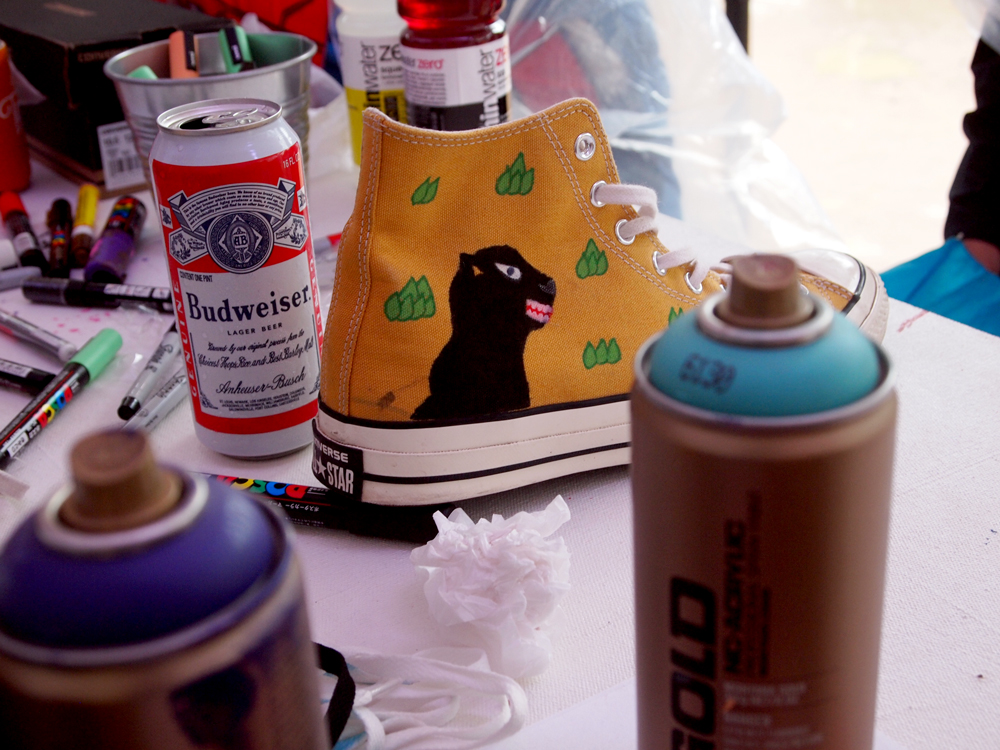 Abi and Mason worked for Converse during the fest, customizing Chucks at the Fader Fort with some other locals. Here's a Manik Raj Nakra shoe above.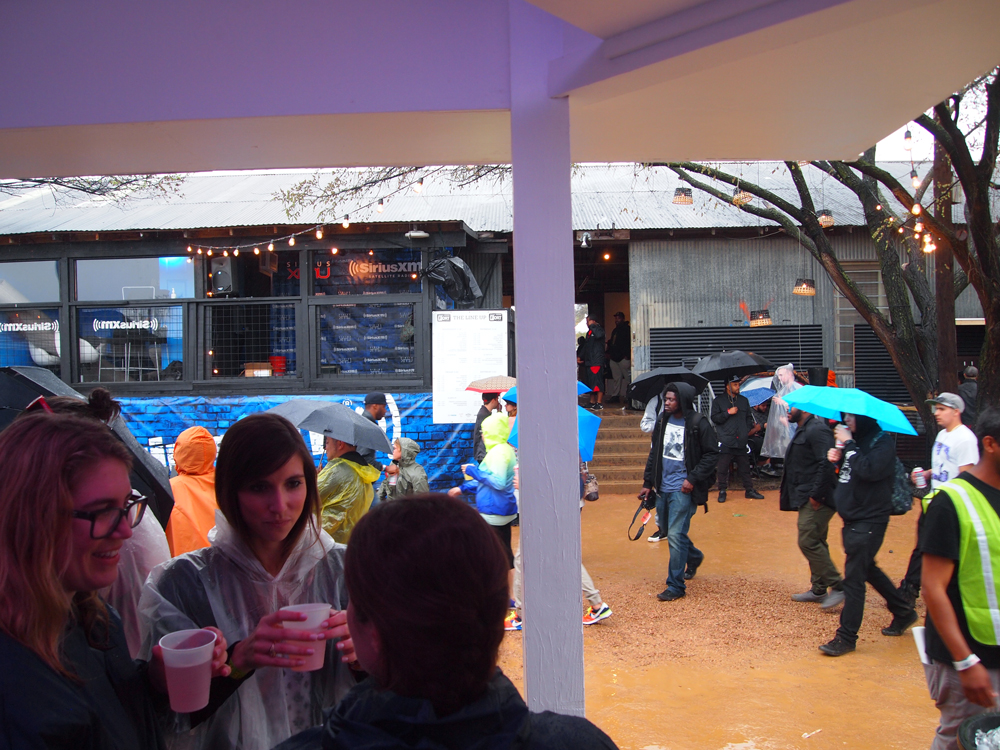 The rain didn't stop people from coming out and having a good time. It actually brought out the true party people. Here's a view from the Fader Fort.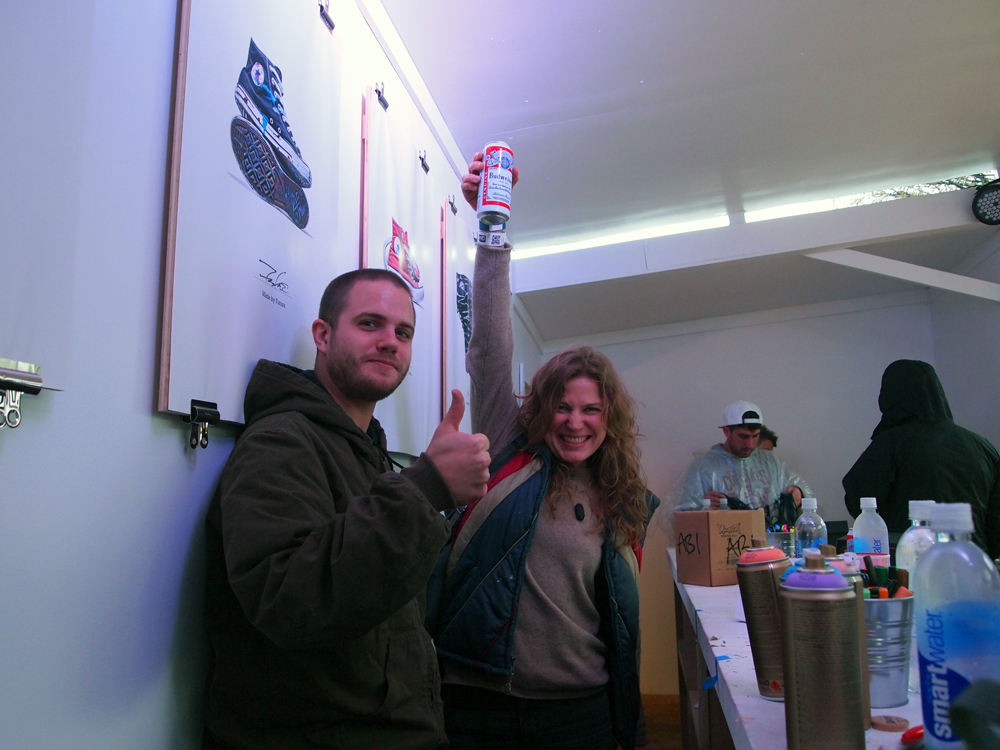 Abi and Denton Watts celebrating the final day of work with a cold Budweiser. Also, free beer and spray paint fumes all day long!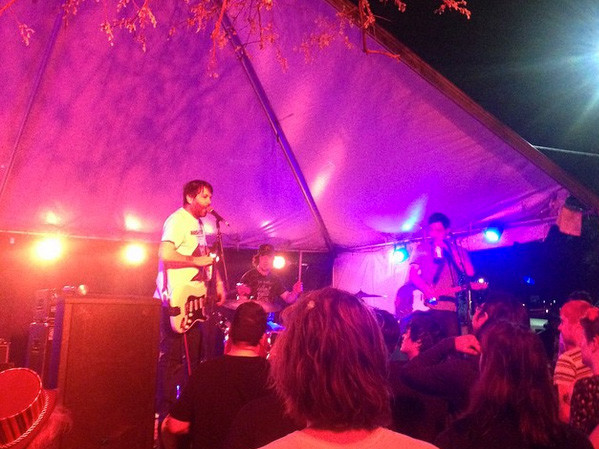 Also, here's pic by Amanda Dishner of Spray Paint in action. Cory and his band are out on tour this month and are heading to Japan and Australia later this year.