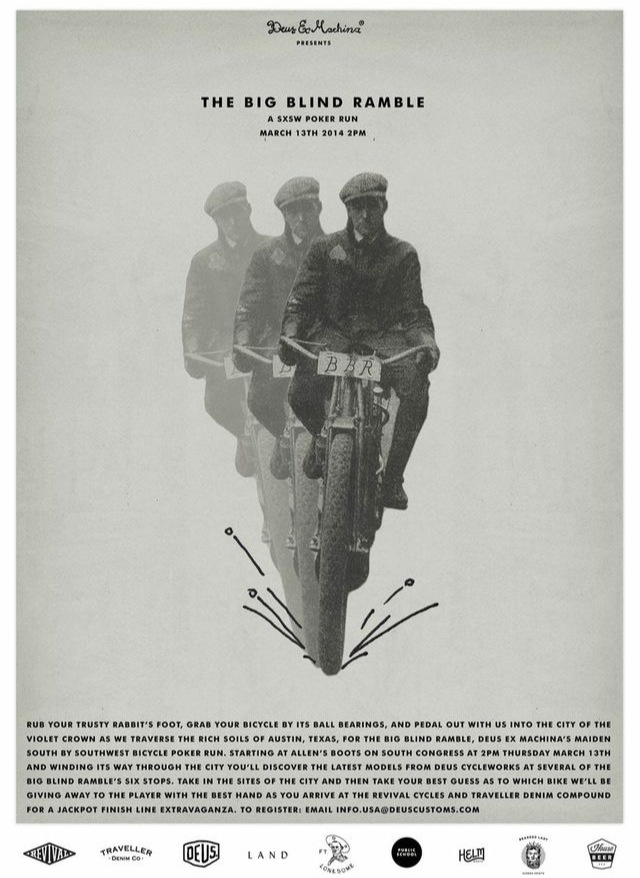 Woot, woot
Today we're a stop on Deus Ex Machina Big Blind Ramble Poker Run.
2pm sign up and start at Allen Boots on S. Congress, collect cards at each stop(here at Bearded Lady, Traveller Denim's retail store, Public School, HELM, and Land), best poker hand to make it to the final destination (Traveller Denim's production warehouse and Revival) wins a badass Deus bicycle.
Bearded Lady will be open from 2-4, stop by regardless of the ride if you're on the East side and wanna drink a beer and buy some cool shit.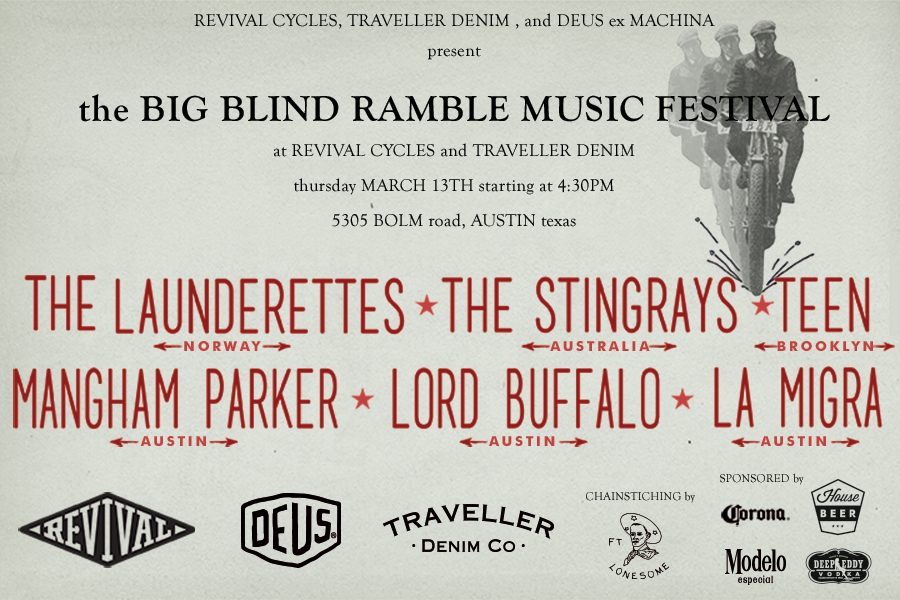 Bearded Lady has had the pleasure to work with designer/illustrator Mishka Westell quite a bit recently. She reliably produces vibrant, organic, hand-drawn poster designs that are always a pleasure to print. This nutty graphic is courtesy of her seventeen-year-old self, a drawing from high school that she worked back into for this design for The Sonics. Three color screen print on manila tag.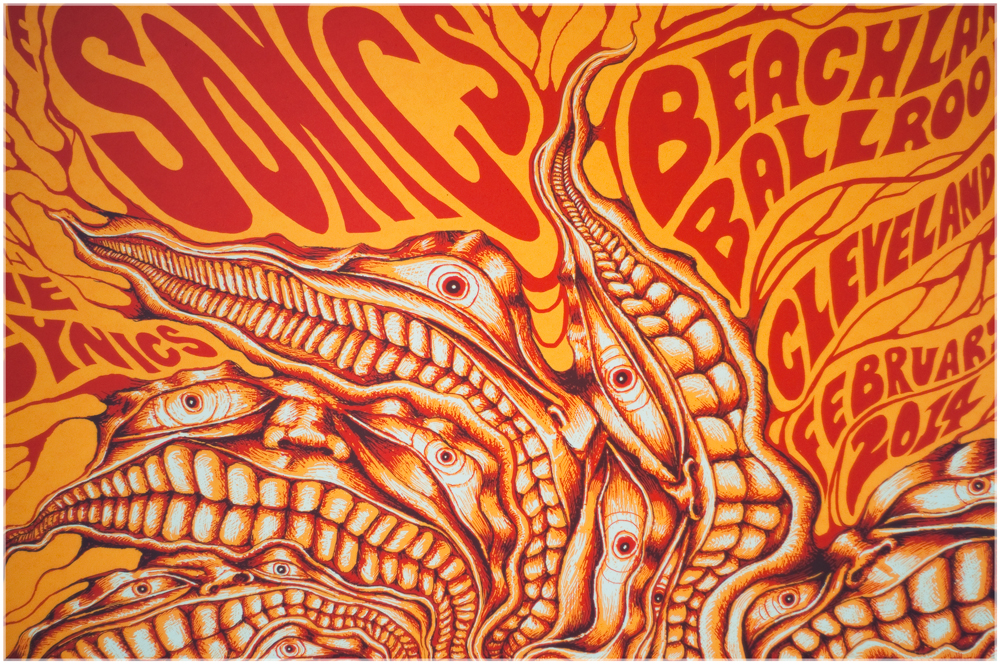 Mishka will have a booth this year at the Flatstock Poster Show March 13-15. You might have caught her poster design for Spiritualized gracing the cover of the Gig Posters' 2014 calendar cover. She's also responsible for a really solid series of Roky Erickson prints. This one we printed in two color-ways – a vibrating combo of bright red and highly saturated blue that's practically a signature of hers, and the other a subtle, subdued pearlescent blue and black.