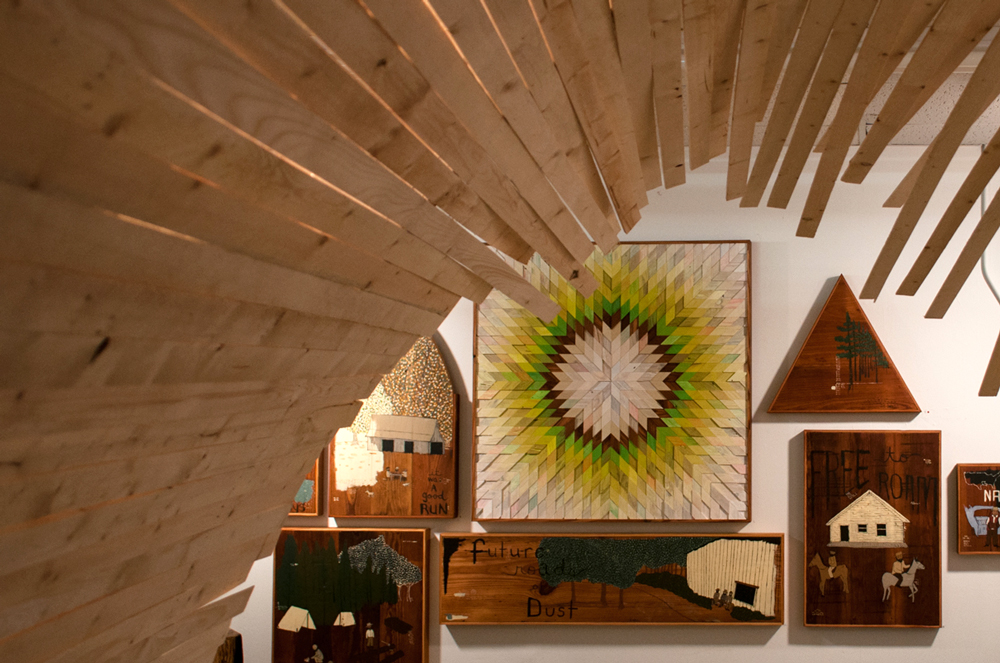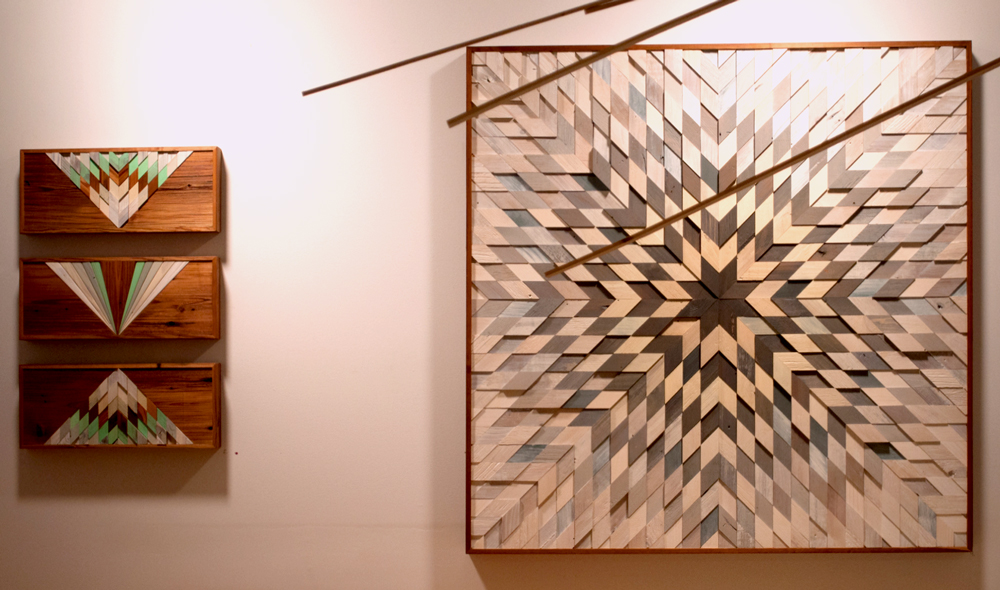 Happy Hour closing show for WUTZAWEWAZ
Wednesday, January 27th from 5 - 8 PM
We'll be hanging at the shop playing washers and drinking beers in celebration of our current show in the gallery. Watch as we burn the on-site installation and reveal a collaborative art print by Aaron and Adam.
Don't miss your last chance to see this rad show.
Recap from album release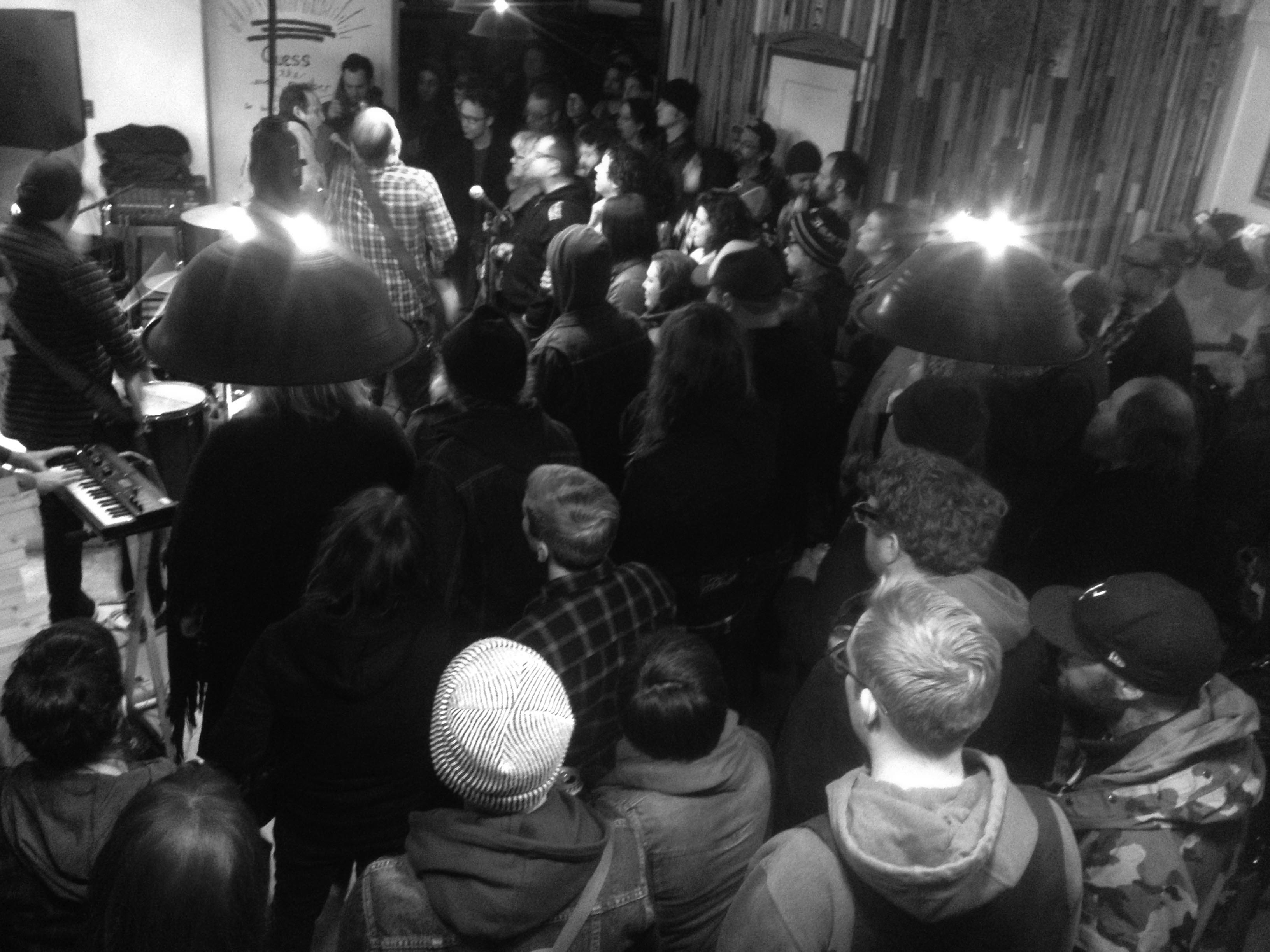 Last week, Bosseye came into the gallery and brought a bunch of rad people in support of their new album. We were stoked to see how packed the gallery was and the friendly faces who came out. Thanks for the show!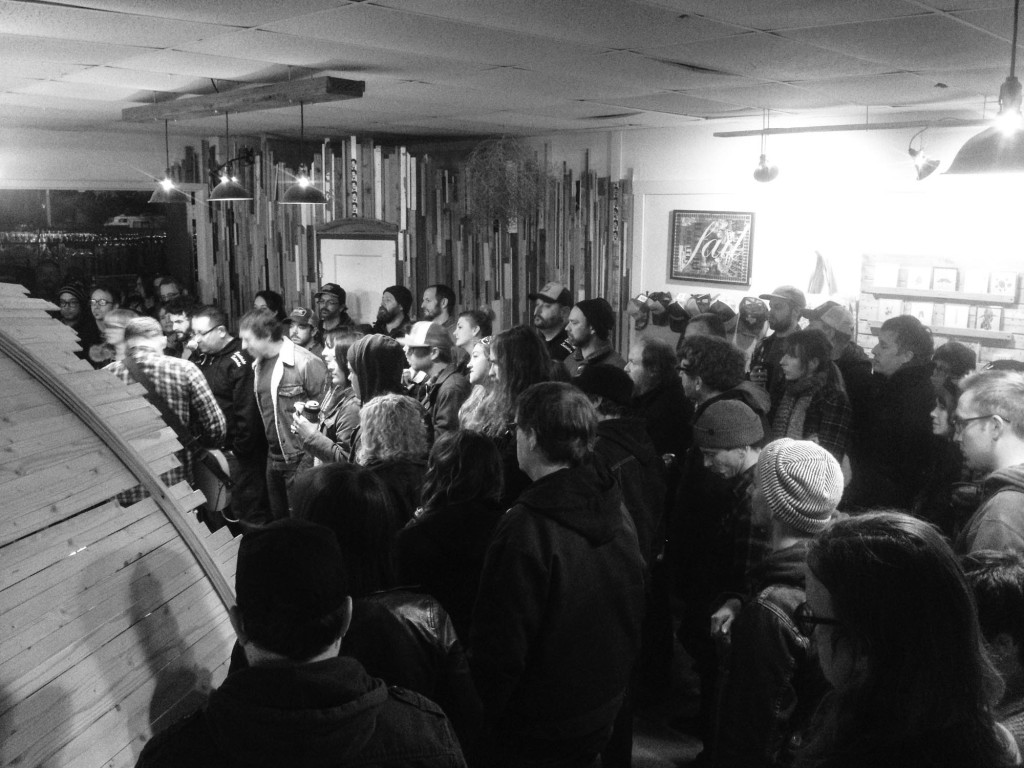 Latest artist print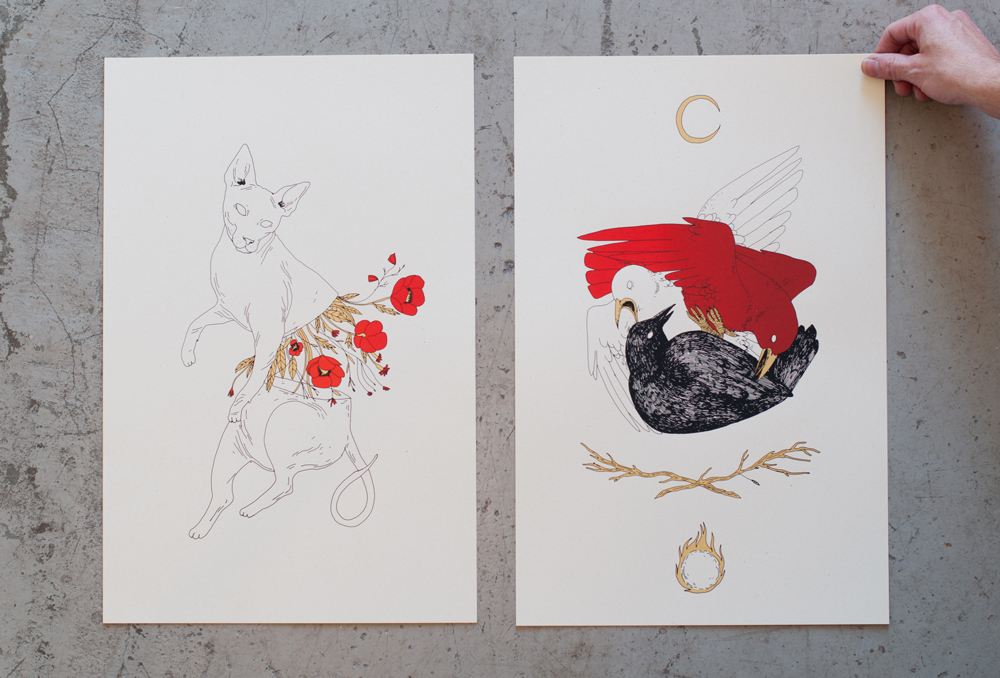 We were lucky to have artist and tattooer Anna Gogusey here in the studio last week to make a print with us. She had some great drawings up on the wall during her print release. Make sure to stop by and check out the print!
It is sold individually or as a set.